Recipe:
Pine Nut and Zucchini Fritters
Yield:

4 servings

Total Time:

20 minutes
Recipe courtesy of Nuts for Life (www.nutsforlife.com.au)
Ingredients
2 large zucchini, grated
¼ cup pine nuts
¼ cup reduced fat feta cheese
2 green onions, finely chopped
½ cup whole wheat flour
¾ cup buttermilk
1 medium egg, lightly beaten
1 tablespoon chopped flat leaf parsley
2 tablespoons sweet chili sauce, to serve
1 lemon cut into 4 wedges, to serve
Instructions
Place the zucchini in a bowl with the rest of the ingredients and stir to fully combine. Set aside for 10 minutes.
Heat a large non-stick frying pan over medium heat and spray with olive oil spray.
Place tablespoonfuls of mixture in the pan and cook for 2 minutes each side until golden and cooked through. Remove from the pan and keep warm as you repeat with remaining mixture.
Serve with 2 teaspoons of sweet chilli sauce and a wedge of lemon for each serve.
---
nutrition facts
Based on 4 servings
Per serving:
Calories367
Total Fat14g
Saturated Fat3g
Sodium360mg
Total Carbohydrate41g
Dietary Fiber8g
Protein16g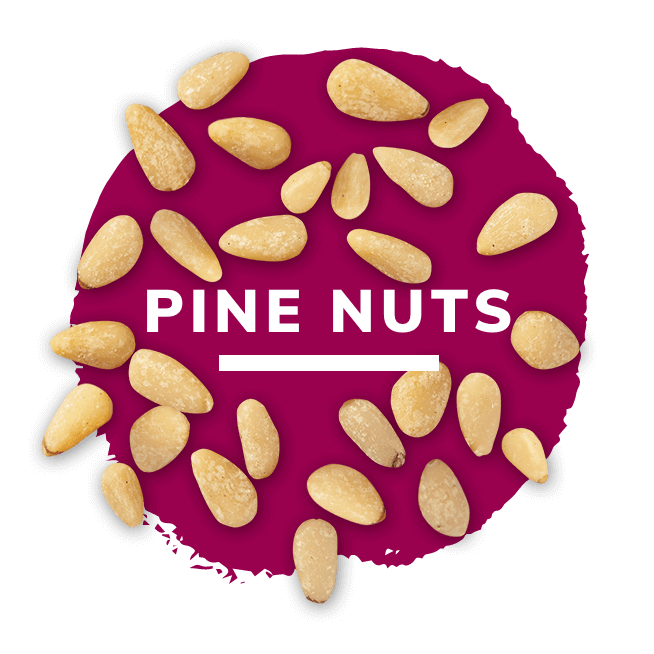 Want Facts on Pine Nuts?
learn more