Recipe:
American Pistachio Grub Mix
Yield:

16 servings

Total Time:

10min
DESCRIPTION
American Pistachio Grub Mix.
INGREDIENTS
1 1/2 Cups Salted American Pistachio Kernels
1/2 Teaspoon Salt
1/3 Cup Apricot Jam
3 Tablespoons Oats
2 Tablespoons Pumpkin Seed
1/3 Cup Dried Cranberry
1/2 Cup Dried Pineapple Chunks
1/2 Cup Untoasted Coconut Flake
INSTRUCTIONS
Combine all ingredients and mix well. Coat baking sheet, spread mix evenly and put in 350˚F oven to bake for 10 minutes. Enjoy.
nutrition facts
Based on 1 servings
Per serving:
Calories120
Total Fat7g
Saturated Fat2g
Sodium125mg
Total Carbohydrates14g
Dietary Fiber2g
Total Sugars9g
Protein3g
Calcium17mg
Iron1mg
Potassium147mg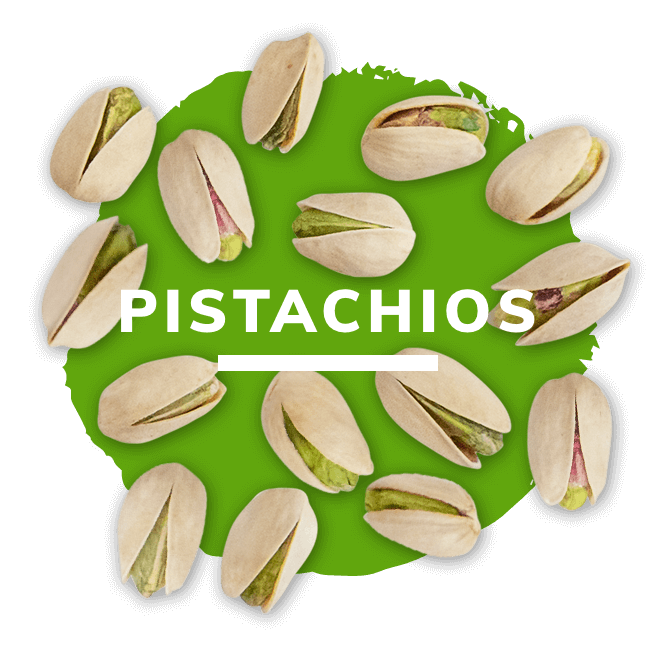 WANT FACTS ON PISTACHIOS?
learn more