Recipe:
American Pistachio Protein Bars
Yield:

16 servings

Total Time:

10-15min
DESCRIPTION
American Pistachio Protein Bars
INGREDIENTS
1/2 cup Dried blueberries
1 cup Untoasted coconut flakes
½ cup Golden flax seed
¾ cup Whey protein or your favorite vegan protein powder
2 1/3 cup Salted American pistachio kernels
1 teaspoon Salt
½ cup Sugar
1 tablespoon Vegetable oil
¼ cup Water
INSTRUCTIONS
In food processor, combine: dried blueberries, coconut flakes, golden flax seed, whey protein, and salted American pistachio kernels. Pulse, for roughly 20 seconds. In small sauce pan combine: salt, sugar, vegetable oil, and water. Boil for 15 seconds. Add wet ingredients to dry ingredients and mix. Using wax paper on baking sheet, flatten mixture evenly. Freeze for 10 minutes and enjoy. Store by wrapping in wax paper.
nutrition facts
Based on 1 servings
Per serving:
Calories200
Total Fat13g
Saturated Fat3.5g
Cholesterol5mg
Sodium230mg
Total Carbohydrates16g
Dietary Fiber4g
Total Sugars10g
Protein8g
Calcium58mg
Iron1mg
Potassium220mg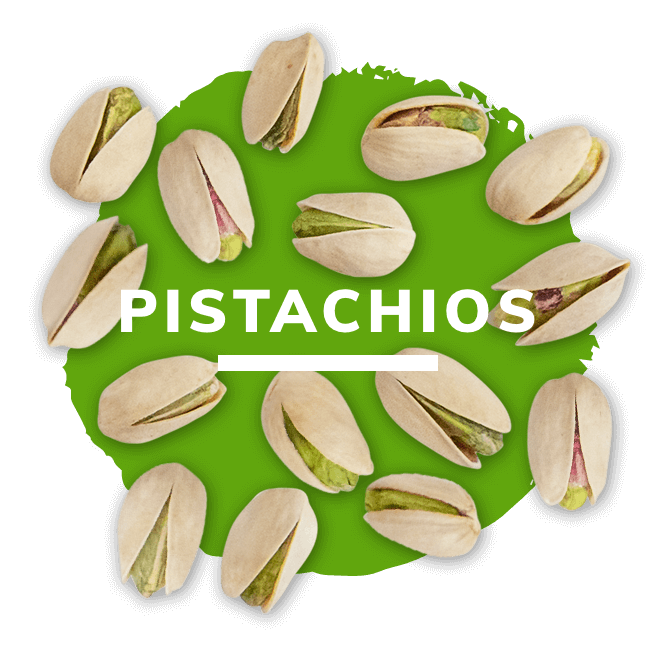 WANT FACTS ON PISTACHIOS?
learn more