Recipe:
Apple Honey Walnut Cake
Yield:

12 servings

Total Time:

1 hour, 5 minutes
Description
This cake is filled with diced apples, honey, and California walnuts for that extra crunch. It's topped with a sweet glaze that just takes this easy to make cake over the top.
Ingredients
Cake
2 cups plus 1 tablespoon all purpose flour, divided
½ cup brown sugar
1½ teaspoons baking soda
1 teaspoon cinnamon
½ teaspoon Kosher salt
1 cup honey
½ cup apple sauce
¼ cup vegetable oil
¼ cup orange juice
3 eggs
1 medium apple, peeled, cored and diced small
1 cup roughly chopped California walnuts
Glaze
1 cup confectioners sugar
1 tablespoon water (or milk)
1 tablespoon honey
¼ cup chopped California walnuts
Instructions
Preheat oven to 325°F and heavily coat a 10-cup Bundt pan with baking spray.
Stir together 2 cups flour, brown sugar, baking soda, cinnamon and salt in a medium bowl; whisk lightly to combine.
Place honey, applesauce, oil and orange juice in a mixer bowl and beat with the whisk attachment to combine. Add eggs one at a time, mixing well after each addition.
Slowly add flour mixture and beat for 2 minutes to make a smooth batter.
Toss the chopped apple and walnuts with the remaining tablespoon of flour and pour into batter. Spread batter in prepared pan and bake for 55 minutes or until golden brown and a toothpick inserted in the center comes out clean.
Cool the cake for 10 minutes, then invert onto a parchment coated wire rack to cool completely.
Prepare glaze just before serving. Whisk together sugar, water or milk and honey in a medium bowl. Stir in chopped nuts and drizzle over cake.
nutrition facts
Based on 12 servings
Per serving:
Calories310
Total Fat13g
Polyunsaturated Fat7g
Monounsaturated Fat4g
Sodium280mg
Total Carbohydrate49g
Dietary Fiber1g
Protein3g
Calcium35mg
Iron1mg
Potassium130mg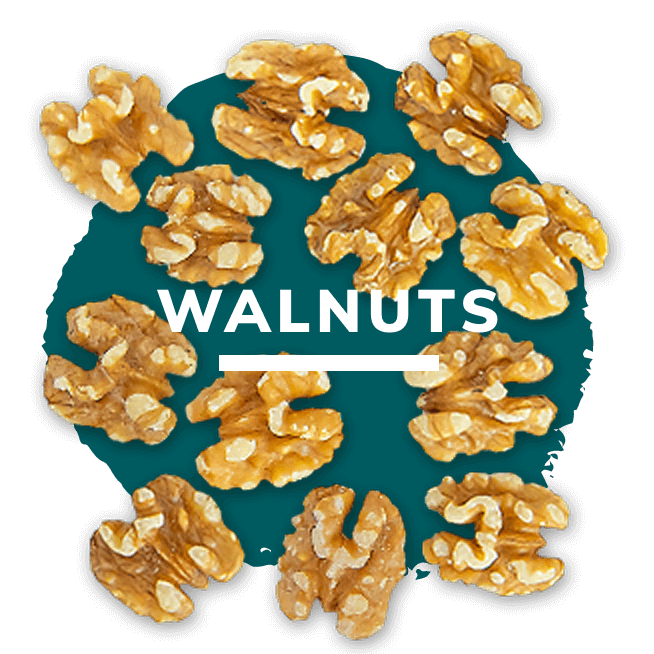 Want Facts on Walnuts?
learn more