Walnuts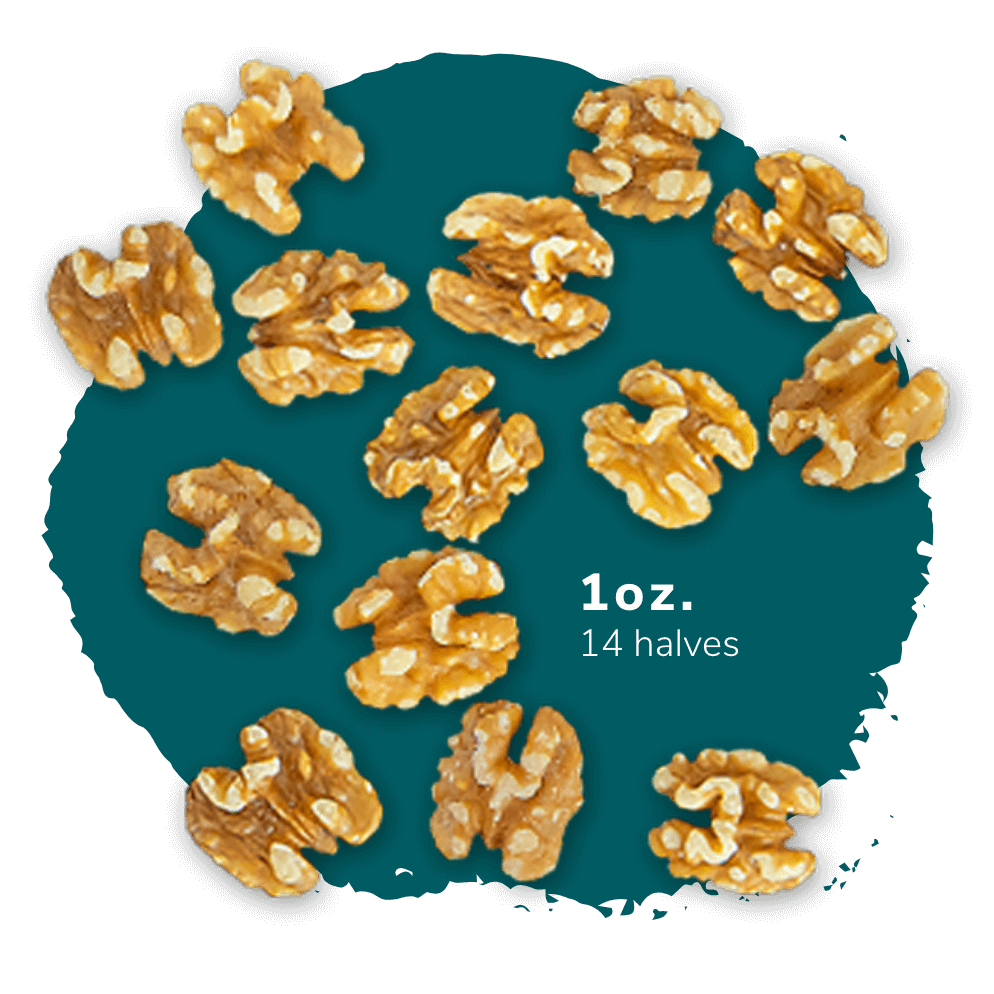 A 1-ounce serving of walnuts provides:
Dietary Fiber
2 grams of fiber: 7% of the Daily Value
Protein
4 grams of plant-based protein
Healthy Fats
18 grams of total fat: 72% from polyunsaturated fat and 14% is from monounsaturated fat
2.5 grams of alpha-linolenic acid (ALA)
Nutrient-Dense
Excellent source of essential alpha-linolenic acid (ALA), the plant-based omega-3 fatty acid; copper and manganese
Good source of magnesium
Sodium-free
Looking for tips and tricks?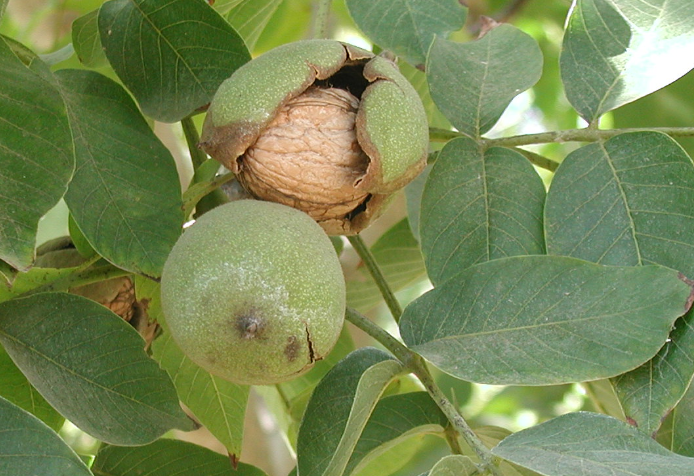 WALNUT NUTRITION FACTS
Serving Size: 1 oz. (28.35g) Approx 14 halves**
Amount Per Serving
Total Fat 18g

23%

Saturated Fat 1.5g

8%

Polyunsaturated Fat 13g

Monounsaturated Fat 2.5g

Cholesterol 0mg

0%

Sodium 0mg

0%

Total Carbohydrate 4g

1%

Dietary Fiber 2g

7%

Total Sugars 1g

Protein 4g
Vitamin D 0mcg

0%

Calcium 30mg

2%

Iron 0.8mg

4%

Potassium 130mg

2%

Vitamin A 1.8mcg

0%

Vitamin E 0.2mg

2%

Vitamin B6 0.15mg

8%

Phosphorus 98mg

8%

Vitamin C 0.4mg

0%

Thiamin 0.1mg

8%

Folate 28mcg

6%

Magnesium 45mg

10%

Selenium 1.4mcg

2%

Manganese 0.97mg

40%

Zinc 0.88mg

8%

Copper 0.45mg

50%
*The % Daily Value (DV) tells you how much a nutrient in a serving of food contributes to a daily diet. 2,000 calories a day is used for general nutrition advice.
** Walnuts are unsalted and unroasted.
History
Walnuts are the oldest tree food known to man, dating back to 7000 B.C. The Romans called walnuts Juglans regia, "Jupiter's royal acorn." Early history indicates that English walnuts came from ancient Persia (called "Persian Walnuts"), where they were reserved for royalty. As English merchant marines transported the product for trade to ports around the world, they became known as "English Walnuts."
The walnut was first cultivated in California by the Franciscan Fathers in the late 1700s. Unlike today's walnuts, these first entries were small with hard shells. The first commercial plantings began in 1867 when Joseph Sexton, an orchardist and nurseryman in Santa Barbara County, planted English walnuts. Seventy years later, the center of walnut production moved northward to the Central Valley due to better growing areas and irrigation, resulting in increasingly larger crops of the self-pollinating nut.
Today, the Central Valley of California is the prime walnut growing region. California walnuts account for 99 percent of the commercial U.S. supply and two-thirds of world trade. Walnuts are sold as inshell and shelled forms and are conveniently used in any meal or snack. The industry is represented by the California Walnut Board and California Walnut Commission.
For more information about walnuts, view our member page.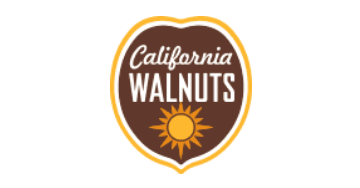 We're nuts about walnuts
Check out our videos for more nutritious tree nut recipes.
More Tree Nuts
Tree nuts are nutrient-dense whole foods that are rich in unsaturated fats and contain protein, fiber and important vitamins, minerals and phytochemicals.