Recipe:
Belgian Endive Salad with Avocado, Piave and Pistachio Aillade
Ingredients
Pistachio Aillade
1 each garlic clove, grated with a Microplane®
½ cup pistachios, whole
1 each anchovy, made into paste
½ cup pistachio oil
¼ each lemon zest
1 tablespoon tarragon, minced
1 teaspoon kosher salt
Lemon Dijon Vinaigrette
¼ cup fresh lemon juice
3 tablespoons Champagne vinegar
¼ cup shallot, minced
1 tablespoon Dijon mustard
2 teaspoons kosher salt
freshly ground black pepper, as needed
¼ cup extra virgin olive oil
Belgian Endive Salad
8 heads white Belgian endive
Lemon Dijon Vinaigrette
½ lemon
Assembly
3 each Hass avocados, small
Extra virgin olive oil, as needed
Maldon sea salt, as needed
Instructions
Pistachio Aillade
In a mortar add pistachios. Pound and grind nuts until fine. Add anchovy, garlic, pistachio oil, lemon zest, tarragon and salt. Mix thoroughly until everything is combined.
Lemon Dijon Vinaigrette
In a small bowl, combine the lemon juice, Champagne vinegar, shallots, mustard and salt and a few turns of pepper. Add the extra virgin olive oil, whisking constantly.
Belgian Endive Salad
Cut off ends of the Belgian endives and peel off the leaves. Save half of the leaves whole and cut the remaining half of leaves in half. Place all the endive in a bowl. In the bowl with the Belgian endive, dress with the Lemon Dijon Vinaigrette, a squeeze of lemon juice and kosher salt.
ASSEMBLY
Cut all the avocados in half and take out the pits. Cut the avocados in half to make quarters. Peel off the skin. Drizzle with extra virgin olive oil and sprinkle with Maldon sea salt.
Pistachio Aillade
Avocado quarters
1 chunk of Piave cheese
Belgian Endive Salad
½ cup pistachios, whole
2 ½ tablespoons pistachios, roughly chopped
On the center of each plate, smear 1 ounce of Pistachio Aillade into a circle. Place 1 quarter of avocado in the center.
Grate Piave with a ribbon cheese grater to cover. Pile endive on top, garnish with whole pistachios, and top with 1 quarter of avocado.
Repeat this for one more layer. Finish the salad with a heavy grating of Piave cheese and top with roughly chopped pistachios.
nutrition facts
Based on 4 servings
Per serving:
Calories670
Total Fat65g
Saturated Fat9g
Sodium1610mg
Total Carbohydrate24g
Dietary Fiber14g
Protein7g
Calcium69mg
Iron2mg
Potassium1084mg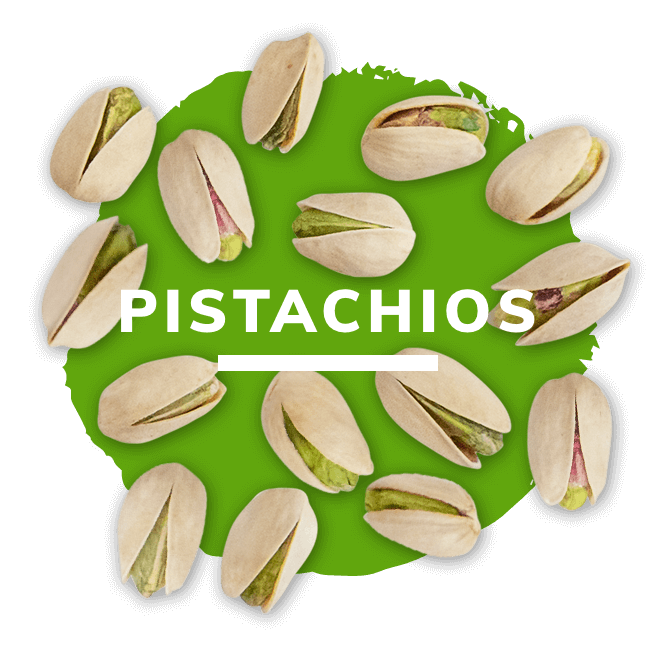 Want Facts on Pistachios?
learn more