Recipe:
Blueberry Lemon Walnut Bread
Yield:

12 servings

Total Time:

1 hour, 10 minutes
Description
The tartness of lemons complements the sweet subtle taste of walnuts in this quick bread recipe. The addition of blueberries offers a colorful antioxidant boost.
ingredients
Bread
1 cup California walnuts, chopped
2 cups all-purpose flour
2 teaspoons baking powder
1/2 teaspoon baking soda
1/4 teaspoon salt
1 cup granulated sugar
2 tablespoons lemon zest
3/4 cup buttermilk
2 eggs
1 teaspoon vanilla extract, pure
2 tablespoons butter, unsalted, melted
2 tablespoons canola oil
1 cup blueberries, fresh or frozen
Tip: Leftover buttermilk can be frozen for future use. If using frozen blueberries, do not thaw before adding to the recipe.
Glaze
3 tablespoons granulated sugar
2 tablespoons lemon juice, fresh
nutrition facts
Based on 12 servings
Per serving:
Calories280
Total Fat12g
Polyunsaturated Fat6g
Cholesterol41mg
Sodium170mg
Carbohydrate39g
Dietary Fiber1.5g
Protein5g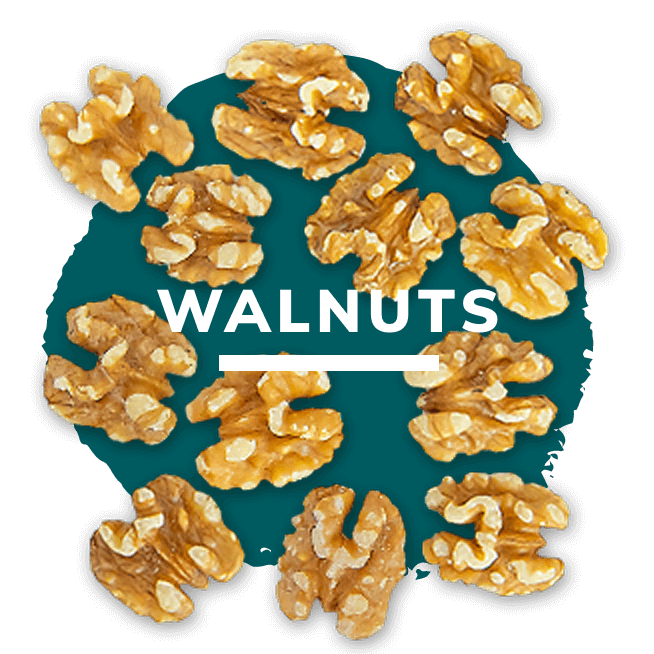 Want Facts on Walnuts?
learn more