Recipe:
California Walnut Cream Alfredo Sauce
Yield:

3 servings

Total Time:

15 minutes
Description
This dairy-free white sauce gets it's flavor from onion, garlic and nutritional yeast. Serve over fettucine, ravioli or any other desired pasta. Reserve water from cooking pasta as you'll need it for this recipe.
Ingredients
1 cup pasta water, plus additional if necessary for thinning sauce
1 cup California walnuts
1/3 cup chopped onion
1 tablespoon lemon juice
2 teaspoons nutritional yeast
1/2 teaspoon of salt
1/4 teaspoon fresh cracked pepper
2 cloves garlic
Hot cooked pasta
Chopped California walnuts, toasted
Snipped or chopped fresh basil and finely grated lemon zest for garnish
Instructions
Place walnuts, reserved pasta water, onion, lemon juice, nutritional yeast, salt, pepper and garlic in a blender and puree until smooth.
Transfer to a sauté pan add desired pasta, tossing to coat and adding additional pasta water if needed to thin sauce.
Plate pasta and garnish with walnuts, basil and lemon.
Recipe Tip: This pasta sauce is very versatile and may also be served stirred into rice or mashed potatoes.
nutrition facts
Based on 3 servings
Per serving:
Calories240
Total Fat22g
Saturated Fat2g
Polyunsaturated Fat16g
Monounsaturated Fat3g
Cholesterol0mg
Sodium590mg
Carbohydrate8g
Dietary Fiber3g
Protein6g
Vitamin D0mcg
Calcium45mg
Iron1mg
Potassium220mg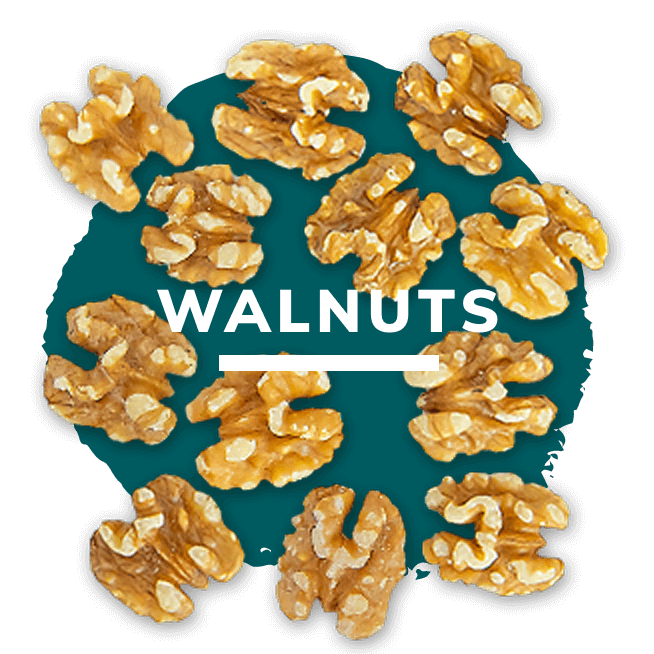 Want Facts on Walnuts?
learn more