Recipe:
Chewy Coconut Pecan Granola Bars
Yield:

12

Total Time:

2 hours 32 minutes
Description
Blogger Andie Mitchell shares a delicious and nutritious vegetarian (and dairy free) treat everyone will love – Chewy Coconut Pecan Granola Bars with Cranberries!
Ingredients
1/2 cup pecan pieces
2 cups old fashioned rolled oats
1 cup crispy rice cereal
1/2 cup dried cranberries
1/3 cup unsweetened coconut flakes
1/3 cup coconut oil
1/3 cup honey
1/4 cup light brown sugar, packed
1 teaspoon vanilla extract
1/2 teaspoon salt
Instructions
Preheat the oven to 325F. Line a 9-inch square baking pan with foil. Spray the foil with cooking oil spray.
In a large bowl, combine the pecan pieces, oats, cereal, cranberries, and coconut flakes.
In a small saucepan, heat the coconut oil, honey, brown sugar, vanilla, and salt over medium heat until the coconut oil is melted and the sugar has dissolved.
Pour the honey mixture over the oat mixture and stir well to coat all of the dry ingredients.
Transfer the granola mixture to the prepared pan and use a rubber spatula to firmly press the mixture into the pan. Moisten your fingers with water and press again to really pack the bars down (this will help prevent them from crumbling later).
Bake for 10 minutes. Remove the pan from the oven and use a rubber spatula to pack the mixture down once more. Bake for an additional 7 minutes. Let cool on a wire rack, then refrigerate for at least 2 hours.
Cut into 12 bars.
Bars will keep for 5-7 days in an airtight container at room temperature, but they hold their shape better if stored in the refrigerator!
nutrition facts
Based on 12 servings
Per serving:
Calories230
Total Fat11g
Saturated Fat6g
Sodium110mg
Carbohydrate32g
Dietary Fiber2g
Protein3g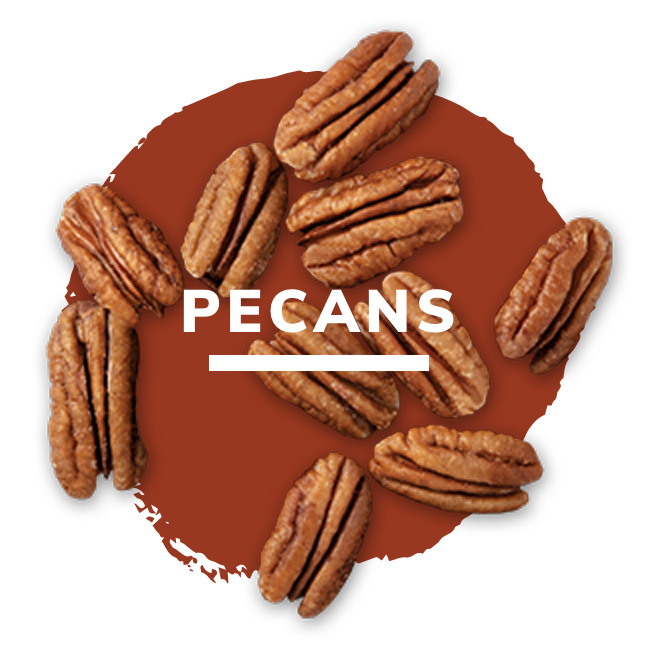 Want Facts on Pecans?
learn more