Recipe:
Chocolate Chip Pistachio Bark
Yield:

10 servings

Total Time:

25 - 30min
DESCRIPTION
Chocolate Chip Pistachio Bark. Recipe by Sherene Chou, MS, RD.
INGREDIENTS
1C Chocolate Chips, dark or semi-sweet
1/2 C Pistachios, chopped
INSTRUCTIONS
Lay parchment on baking sheet.
Roughly chop pistachios.
Melt chocolate chips in the microwave for 30 seconds or stovetop in a separate bowl over boiling water.
Spread melted chocolate on parchment.
Sprinkle the chopped pistachios on top.
Freeze for 20-25 minutes.
Break apart into uneven pieces.
nutrition facts
Based on 1 servings
Per serving:
Calories150
Total Fat9g
Saturated Fat4.5g
Sodium25mg
Total Carbohydrates18g
Dietary Fiber2g
Total Sugars15g
Protein3g
Calcium13mg
Iron2mg
Potassium128mg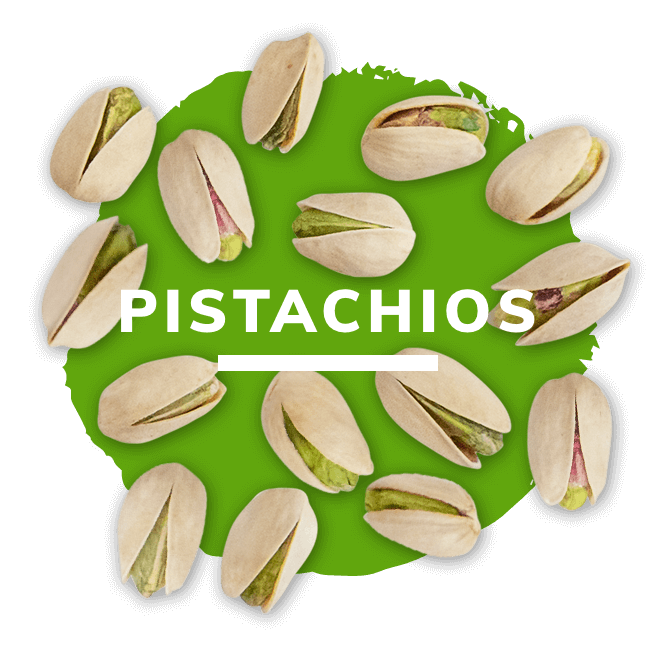 WANT FACTS ON PISTACHIOS?
learn more