Recipe:
Cider Poached Salmon with Hazelnuts and Cider Mustard Sauce
Yield:

4 servings

Total Time:

20mins
Description
In this recipe, an intensely flavored dry hard cider is used to cook tender salmon fillets. The fish is complemented with a sprinkle of buttery hazelnuts and a drizzle of tangy mustard sauce that has hints of sweet cider flavor.
Ingredients
One 22-ounce bottle Portland Cider Company Kinda Dry
¼ cup prepared Dijon mustard
1 tablespoon honey
4 garlic cloves, smashed and peeled
5-inch sprig fresh rosemary
Four 4-ounce fillets of salmon with skin
½ cup finely chopped roasted hazelnuts
Fine sea salt
Ground black pepper
Instructions
Pour 3 ounces of the cider into a small saucepan. Heat over medium and bring to a simmer. Cook for 5 minutes, until the cider is reduced by half to 1.5 ounces.
Stir together the mustard and honey in a small dish. Add the warm reduced cider and stir well until smooth. Stir in a pinch of black pepper and set aside.
Pour the remaining cider into a shallow 5-quart pot or pan. Add the garlic cloves and rosemary. Bring to a gentle simmer over medium-low to medium heat.
Sprinkle the tops of the salmon fillets with salt and pepper. Slide the salmon pieces into the cider and cook for 7 to 10 minutes, just until cooked through and no longer raw in the center. They will be pale pink in color and flake easily with a fork. Use a slotted spoon or large spatula to carefully transfer the salmon to serving plates.
Sprinkle with hazelnuts. Drizzle with cider mustard sauce or serve the sauce on the side.
nutrition facts
Based on 4 servings
Per serving:
Calories 370
Total Fat 16g
Saturated Fat 2g
Trans Fat 0g
Cholesterol 60mg
Sodium 680mg
Total Carbohydrate 16g
Dietary Fiber1g
Total Sugars15g
Protein25g
Vitamin D0mcg
Calcium 37mg
Iron 2mg
Potassium 745mg
Vitamin E 2mg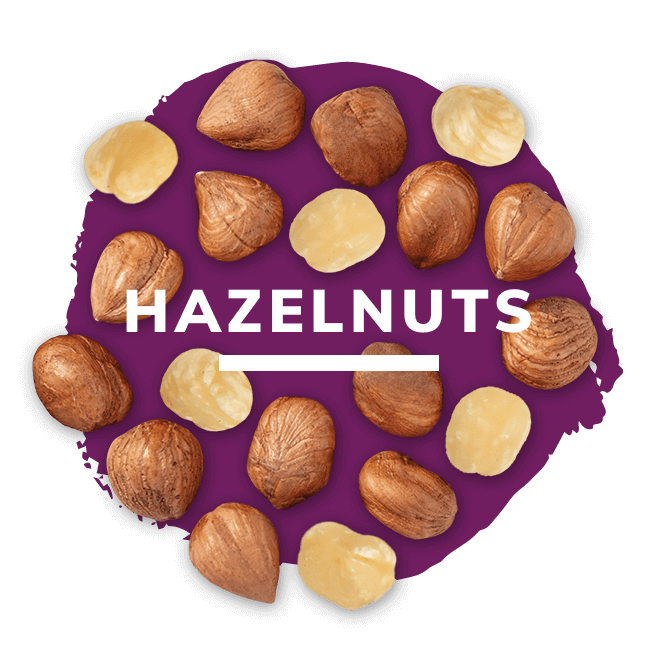 WANT FACTS ON HAZELNUTS?
learn more