Recipe:
Cottage Cheese-Walnut Caprese Toast
Yield:

4 servings

Total Time:

15mins
Description
The classic Caprese salad was the inspiration for this perfect mid-day snack or go-to weekday meal when you're short on time. Crunchy, toasted bread is topped with cottage cheese, tomatoes, toasted walnuts, fresh basil and finished with a drizzle of balsamic syrup. Recipe by Beth Stark, RDN, LDN.
Ingredients
1/2 cup chopped walnuts
4 slices whole-grain bread, toasted
1 1/3 cups low fat 2% cottage cheese
1 cup multi-colored cherry tomatoes, halved
1 tablespoon thinly sliced fresh basil
Freshly ground black pepper to taste
1 tablespoon balsamic syrup
Instructions
Preheat oven to 350°F and arrange walnuts evenly on a small baking sheet. Bake 8-10 minutes, checking frequently, until toasted.
Spread cottage cheese evenly over each slice of toasted bread. Layer with tomatoes, toasted walnuts, fresh basil, black pepper and a drizzle of balsamic syrup.
nutrition facts
Based on 4 servings
Per serving:
Calories240
Total Fat12g
Saturated Fat2g
Cholesterol10mg
Sodium330mg
Carbohydrates20g
Dietary Fiber3g
Total Sugars7g
Protein14g
Calcium150mg
Iron1mg
Potassium305mg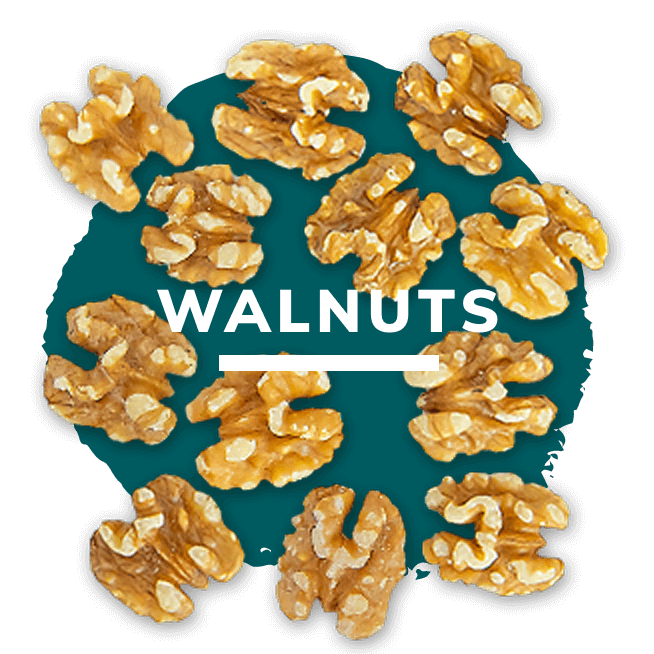 WANT FACTS ON WALNUTS?
learn more