Recipe:
Creamy Egg Cups
Yield:

6 servings

Total Time:

1hr
Description
These light, creamy and nutty egg cups are flavored with vegetables and bacon bits. Since they can be prepared ahead, they're an easy start to your day.
Ingredients
1 cup liquid egg whites
3/4 cup lowfat cottage cheese
3/4 cup shredded Cheddar cheese (preferably sharp)
1 tablespoon flour
1/4 teaspoon garlic salt
1/3 cup California walnuts, chopped
1/4 cup minced red bell pepper
1/4 cup thinly sliced or chopped green onions
1/4 cup real bacon bits
Freshly ground pepper to taste
Instructions
Preheat oven to 350°F and place a shallow rectangular baking dish 3/4 full with hot water in preheating oven. Coat 6 small canning jars liberally with nonstick cooking spray.
Puree egg whites, cottage cheese, Cheddar, flour and garlic salt in a small blender. Stir in walnuts, bell pepper, green onion and
bacon bits, then spoon equal amounts into prepared jars.
Place jars in water and cook for 30 minutes or until eggs are set in the center. Serve immediately or let cool and remove from jars.
Eggs may be prepared several days ahead and stored in a covered container in the refrigerator.
nutrition facts
Based on 6 servings
Per serving:
Calories150
Total Fat10g
Saturated Fat3.5g
Polyunsaturated Fat3.35g
Monounsaturated Fat2.044g
Cholesterol20mg
Sodium300mg
Carbohydrates4g
Dietary Fiberless than 1g
Total Sugars2g
Protein12g
Vitamin D0mcg
Calcium140mg
Iron0mg
Potassium160mg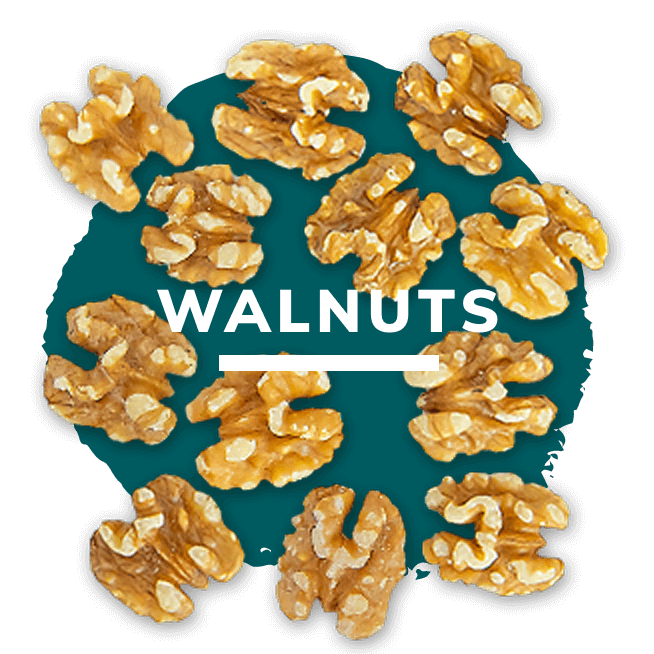 WANT FACTS ON WALNUTS?
learn more