Recipe:
Green Beans with Hazelnuts and Thyme
Description
These tender, lightly sauteed green beans will look gorgeous on any Thanksgiving table, but are also simple enough to make quickly for a casual dinner. Hazelnuts add their famous crunch and flavor in a surprisingly delicious pairing.
Ingredients
2 pounds of fresh, slender green beans, trimmed
3 tablespoons butter
2 tablespoons chopped fresh thyme, divided
2 teaspoons Dijon mustard
1/2 teaspoon salt
1/2 cup coarsely chopped darkly roasted and skinned Oregon hazelnuts
Instructions
Bring a large pot of salted water to a boil. Add the beans and cook just until the beans are becoming tender, about 4-5 minutes.
Remove from heat and immediately plunge the beans into ice water to stop the cooking and set the color.
Drain well and set aside for up to several hours in the refrigerator.
When ready to serve, melt the butter in a large skillet over medium high heat.
Add 1 tablespoon of the thyme and gently sauté for 1 minute.
Add the mustard and salt and stir to blend it into the butter.
Add the beans to the skillet and sauté until the beans are just barely tender, which will take about 7 minutes.
Toss with most of the hazelnuts and then transfer the beans to a serving bowl.
Sprinkle with the remaining hazelnuts and the remaining 1 tablespoon of thyme.
nutrition facts
Based on 8 servings
Per serving:
Calories130
Total Fat9g
Sodium520mg
Total Carbohydrate11g
Dietary Fiber3g
Protein4g
Vitamin E1mg
Calcium51mg
Iron2mg
Potassium221mg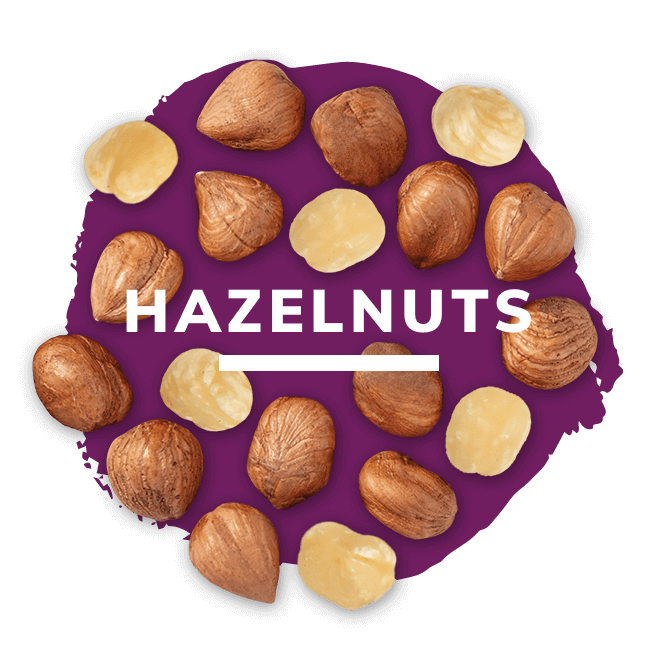 Want Facts on Hazelnuts?
learn more