Recipe:
Hazelnut Pesto Penne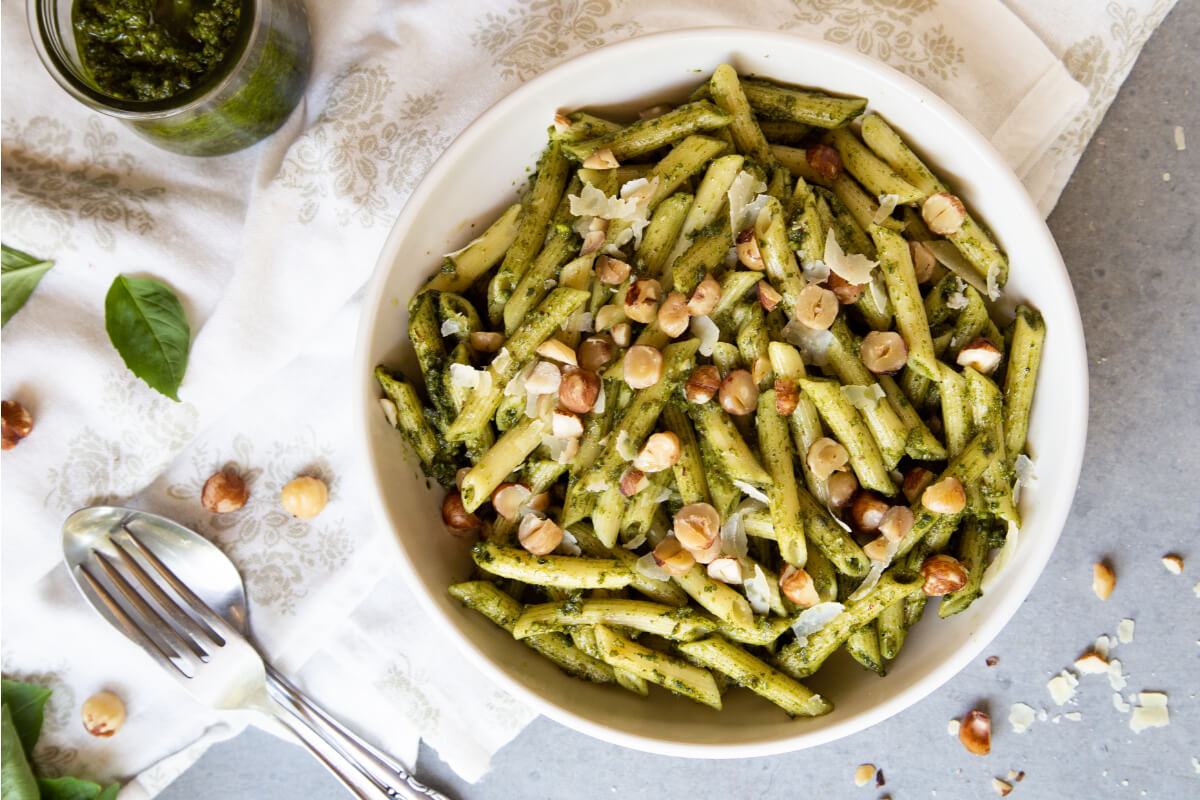 DESCRIPTION
In this easy dinner recipe, tender penne pasta is tossed in a rich basil pesto made with toasted hazelnuts. Make this a heartier vegetarian meal by adding roasted mushrooms or chickpeas, or serve it alongside grilled chicken or fish.
INGREDIENTS
Pasta
1 pound penne, cooked to al dente
¾ cup Hazelnut Pesto (recipe below)
2 tablespoons roughly chopped toasted hazelnuts
2 tablespoons shaved Parmesan cheese
Pesto
5 cups loosely packed basil leaves
2 cloves garlic, peeled
½ cup toasted hazelnuts
½ cup shaved Parmesan cheese
¾ cup extra virgin olive oil
1 teaspoon fine sea salt
¼ teaspoon ground black pepper
INSTRUCTIONS
Make the pesto. Add the basil, garlic, hazelnuts, Parmesan cheese, and ¼ cup of the olive oil to a blender or food processor. Pulse in 10 to 15 second intervals to chop all ingredients. With the machine on low, slowly pour in the remaining olive oil. Scrape the sides of the container as needed.
Blend for about 20 seconds until all ingredients are finely chopped and a thick pesto results. Stir in the salt and pepper.
Place the warm pasta in a large bowl. Add the pesto and toss to coat the pasta well. Transfer to a serving platter. Sprinkle with hazelnuts and shaved Parmesan. Serve warm.
nutrition facts
Based on 6 servings
Per serving:
Calories650
Total Fat40g
Saturated Fat7g
Monounsaturated Fat26g
Polyunsaturated Fat5g
Cholesterol10mg
Sodium570mg
Carbohydrates60g
Dietary Fiber4g
Protein16g
Calcium193mg
Magnesium77mg
Potassium322mg
Vitamin E 2mg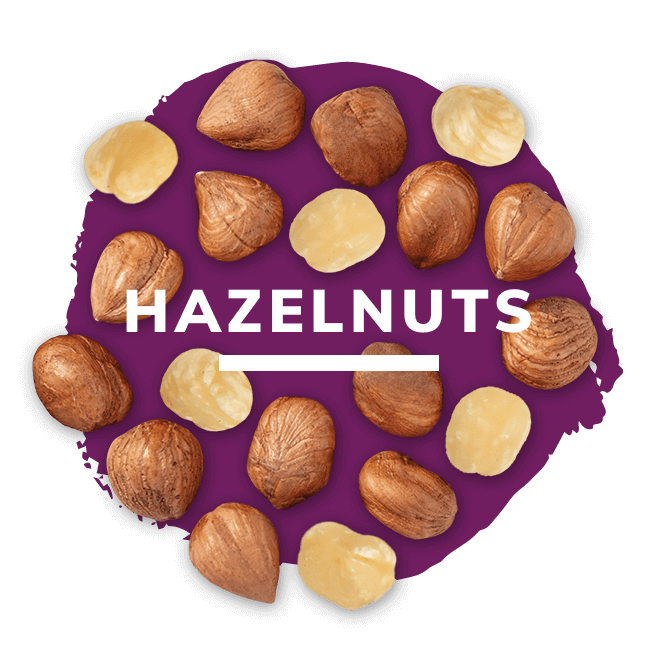 WANT FACTS ON HAZELNUTS?
learn more