Recipe:
Homemade Chocolate Walnut Brownies
Yield:

12 servings

Total Time:

1 hour, 5 minutes
Description
Walnuts really make the difference with this simple homemade chocolate brownie recipe. Rich and delicious!
Ingredients
3/4 cup butter
3/4 cup chocolate chips
2/3 cup cocoa powder, unsweetened
1 1/2 cups sugar
1 cup flour
1/2 teaspoon baking powder
1/2 teaspoon vanilla extract
4 eggs
3/4 cup California walnuts, chopped
Instructions
Preheat oven to 350°F.
Butter a 9″x9″ square baking pan.
In a double boiler over low heat, melt butter and chocolate chips together and remove from heat.
In a separate bowl, combine dry ingredients.
When the chocolate/butter mixture has cooled a little whisk in the eggs and vanilla.
Note: it is important to cool the chocolate/butter mixture or the eggs will cook.
Add the dry ingredients and whisk to combine.
Stir in the chopped walnuts.
Pour batter into prepared baking pan.
Bake for 40 to 45 minutes or until a knife inserted into center comes out clean.
nutrition facts
Based on 12 servings
Per serving:
Calories374
Total Fat22g
Polyunsaurated Fat4g
Sodium47mg
Total Carbohydrate43g
Dietary Fiber3g
Protein6g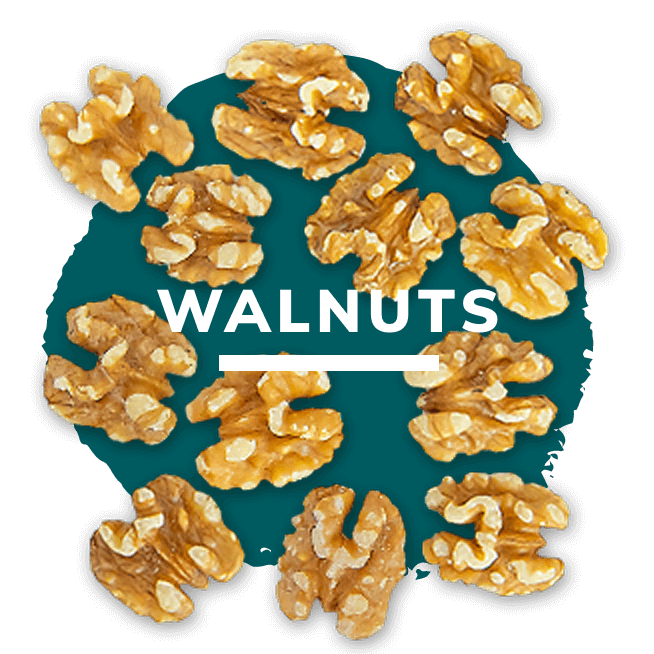 Want Facts on Walnuts?
learn more