Recipe:
Honey Glazed California Walnut Superfood Power Bowl
Yield:

8 servings

Total Time:

1hr
DESCRIPTION
Sweet and salty honey glazed California walnuts, mango quinoa, plant-based milk, fresh blueberries and strawberries topped with shaved dark chocolate.
Recipe by Chef Jason Knoll.
INGREDIENTS
Honey Glazed Walnuts
2 tablespoons butter
2 tablespoons honey
1/4 cup sugar
1/4 teaspoon kosher or sea salt
2 cups California walnuts, rough chopped
Mango Quinoa
3 cups water
2 cups quinoa
1 1/4 cups 1/4-inch diced ripe mango
3 tablespoons honey
1/4 teaspoon kosher or sea salt
Toppings
2 cups walnut or other plant-based milk
2 cups sliced strawberries
1 cup blueberries
3 tablespoons shaved dark chocolate
INSTRUCTIONS
To prepare Honey Glazed Walnuts, preheat oven to 350°F and line a large baking sheet with parchment paper. Stir together honey, sugar, salt and butter in a large bowl. Add walnuts and toss well to coat.
Spread on baking sheet and bake for 17 to 20 minutes or until golden brown, twice. Let cool, stirring occasionally, then break into small bite-size pieces.
Meanwhile, bring all Mango Quinoa ingredients to a boil in a large pot. Cover and cook over low heat for 12 minutes. Remove from heat and let stand, covered, for 10 minutes. Fluff with a fork, then let cool completely. Cover and refrigerate until ready to serve.
For each serving, place 3/4 cup Mango Quinoa the bottom of a bowl and pour 1/4 cup milk around the edges. Sprinkle 1/4 cup strawberries, 2 tablespoons blueberries, 1/3 cup Honey Glazed Walnuts and 1 teaspoon shaved chocolate.
nutrition facts
Based on 8 servings
Per serving:
Calories500
Total Fat29 g
Saturated Fat4.5 g
Polyunsaturated Fat15.8 g
Monounsaturated Fat4.876 g
Cholesterol10 mg
Sodium140 mg
Carbohydrates55 g
Dietary Fiber7 g
Total Sugars21 g
Protein12 g
Vitamin D0 mcg
Calcium60 mg
Iron4 mg
Potassium560 mg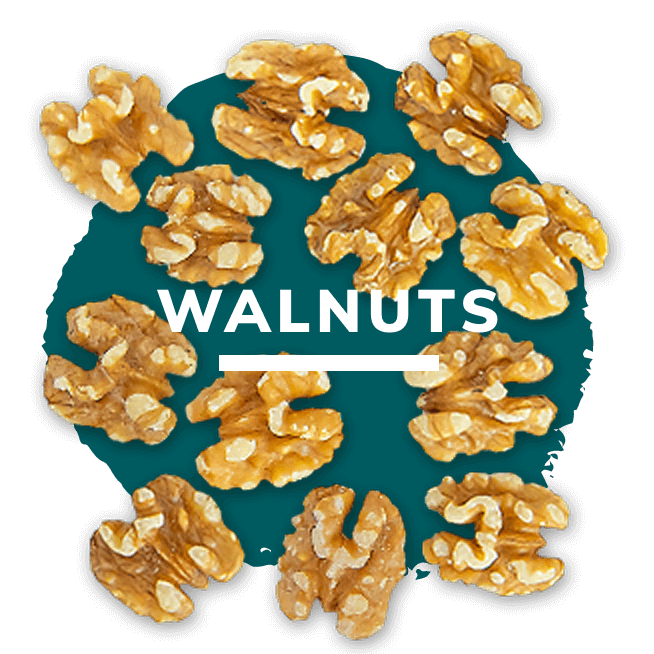 WANT FACTS ON WALNUTS?
learn more