Recipe:
Jerk-Spiced Pecans
Yield:

8 servings

Total Time:

5 minutes
Description
Blogger Liz Moody shares a delicious and nutritious 5-minute snack recipe that kicks up the flavor: Jerk-Spiced Pecans!
Ingredients
2 cups raw, halved pecans
3/4 teaspoon smoked paprika
3/4 teaspoon ground allspice
1/2 teaspoon cinnamon
1/4 teaspoon ground cumin
Pinch nutmeg
Pinch cayenne
3/4 cup maple syrup
1/2 teaspoon dried thyme
3/4 teaspoon fine grain mineral salt
1/2 teaspoon onion powder
1/4 teaspoon garlic powder
Instructions
Add the pecans, smoked paprika, allspice, cinnamon, cumin, nutmeg, and cayenne to a skillet.
Turn heat to medium and toast for 1-2 minutes, until the spices are fragrant.
Add the maple syrup, thyme, salt, onion powder, and garlic powder and stir well to coat, then cook for 2-3 more minutes, until the maple syrup has thickened.
Pour onto parchment paper and space out so they're not touching each other. They'll harden as they cool.
Store in a tightly sealed container at room temp for up to 5 days.
nutrition facts
Based on 8 servings
Per serving:
Calories250
Total Fat18g
Saturated Fat1.5g
Sodium220mg
Carbohydrate24g
Dietary Fiber3g
Protein2g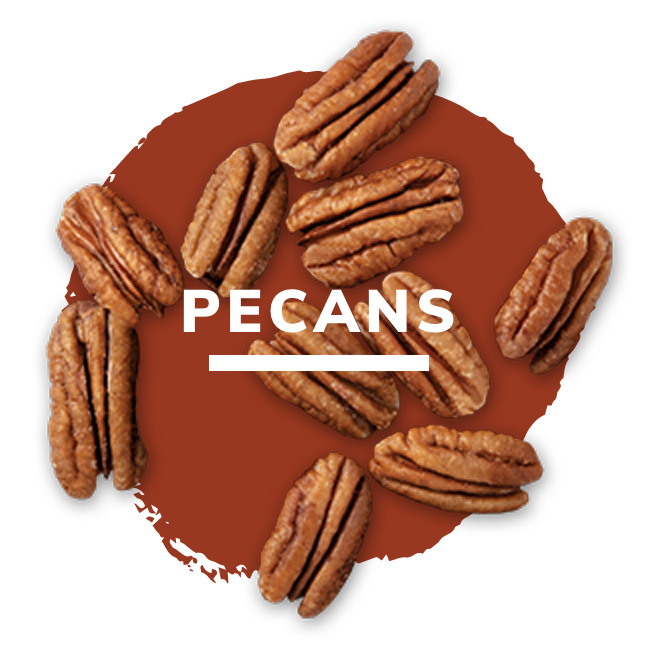 Want Facts on Pecans?
learn more