Recipe:
No-Bake Pecan and Raspberry Bark
Yield:

12-14 servings

Total Time:

35 minutes
Description
Blogger Tati Chermayeff of Healthful Blondie shares a simple, 4-ingredient treat that's gluten-free, vegan and will satisfy your sweet tooth – No-Bake Pecan and Raspberry Bark!
Ingredients
1/2 cup pecan halves
9 ounces of chocolate chips
1 tablespoon coconut oil
2 tablespoons dehydrated raspberries
Instructions
Line a small baking sheet with parchment paper.
In a microwave-safe bowl, add chocolate chips and coconut oil. Heat in 20-second intervals, stirring in between until melted.
Pour pecans into the melted chocolate and spread across the lined baking sheet.
Sprinkle some dehydrated raspberries on top and place in the fridge or freezer for 20-30 minutes until firm.
nutrition facts
Based on servings
Per serving:
Calories120
Total Fat9g
Saturated Fat4.5g
Sodium0mg
Carbohydrate12g
Dietary Fiber2g
Protein1g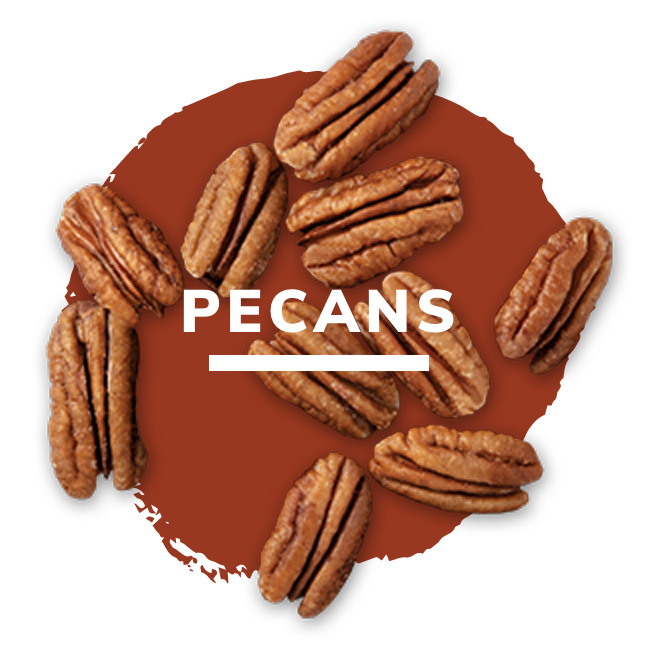 Want Facts on Pecans?
learn more