Recipe:
Oregon Cheese and Hazelnut Board with Honey
Yield:

Serves: 10 to 15 people

Total Time:

15mins
Description
This snack board is loaded with the best that Oregon state has to offer. The rich cheeses, roasted hazelnuts, juicy berries, and sweet honeys pair well with local chardonnay.
Ingredients
8 ounces Tillamook Medium White Cheddar, sliced
7 ounces Tillamook Aged Sharp Cheddar, sliced
7 ounces Tillamook Smoked Black Pepper White Cheddar, sliced
1 jar Bee Local Willamette Valley raw honey
1 jar Bee Local Portland Farmland raw honey
2 to 3 cups roasted whole hazelnuts
1 to 2 cups fresh blackberries
1 to 2 cups fresh raspberries
Sliced baguette for serving
Crackers for serving
Instructions
Arrange the cheeses on a large round wood cheese board or a serving tray.
Place the jars of honey on the board and then fill in the remaining spaces with hazelnuts and berries.
Finish the board with sliced baguette and your favorite crackers.
*Pair with: The Eyrie Vineyards Chardonnay Estate
nutrition facts
Based on 15 servings
Per serving:
Calories 490
Total Fat30g
Saturated Fat 10g
Trans Fat0g
Cholesterol 45mg
Sodium 550mg
Total Carbohydrate41g
Dietary Fiber4g
Total Sugars 13g
Protein 18g
Vitamin D0mcg
Calcium 328mg
Iron 3mg
Potassium 295mg
Vitamin E4mg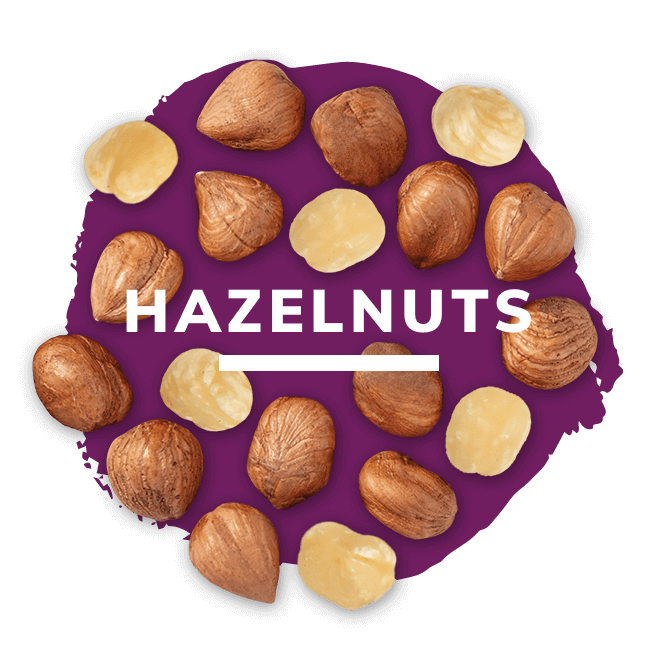 WANT FACTS ON HAZELNUTS?
learn more