Recipe:
Parmesan Hazelnut Beer Bread
Yield:

9 servings

Total Time:

45mins
Description
You can bake a fresh loaf of bread any night of the week with this easy recipe! This classic beer bread is made with a refreshing pilsner and has a topping loaded with hazelnuts. Serve it alongside your favorite seasonal soup or pair it with a light salad.
Ingredients
½ cup roughly chopped raw hazelnuts
¼ cup freshly grated Parmesan cheese
Pinch of fine sea salt
4 tablespoons unsalted butter, melted
3 cups (339 grams) self-rising flour
1 tablespoon chopped fresh chives, plus more for garnish
2 teaspoons sugar
12 ounces Breakside Brewery Pilsner
Instructions
Preheat oven to 375 degrees F. Grease an 8 ½-by-4 ½ inch loaf pan with butter.
Add the hazelnuts, Parmesan, and salt to a small bowl. Stir in 1 tablespoon of the melted butter and set aside.
Place the flour in a large bowl and stir in the chives and sugar. Stir in the remaining 3 tablespoons of melted butter. Slowly add the beer as you stir. Mix until all ingredients are combined.
Pour the batter into the prepared baking pan. Sprinkle the hazelnut topping evenly over the top of the loaf. Bake for 30 to 35 minutes, until a toothpick inserted in the center comes out clean.
Let cool for 20 minutes before removing from the pan. Garnish with chives before slicing to serve.
nutrition facts
Based on 9 servings
Per serving:
Calories 250
Total Fat 10g
Saturated Fat 4g
Trans Fat 0g
Cholesterol 15mg
Sodium 550mg
Total Carbohydrate 30g
Dietary Fiber 2g
Total Sugars 1g
Total Sugars 1g
Protein 6g
Vitamin D0mcg
Calcium 147mg
Iron 2mg
Potassium 45mg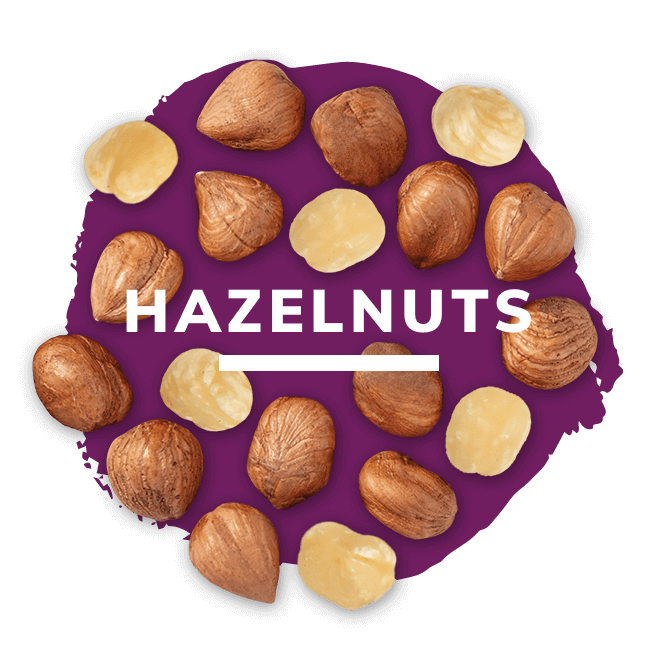 WANT FACTS ON HAZELNUTS?
learn more