Recipe:
Pecan Baked Apples
Yield:

5 servings

Total Time:

40mins
DESCRIPTION
Baked apples are a classic fall dessert and this version is made sweeter (and more nutritious) with pecans. Combine pecans, brown sugar and fresh apple slices for a comforting dessert that can be served on its own or alongside ice cream.
INGREDIENTS
1 cup raw pecan pieces
4 tablespoons unsalted butter, at room-temperature
1 cup brown sugar
1 teaspoon ground cinnamon
1/8 teaspoon nutmeg
1/2 teaspoon kosher salt
5 apples, cored and cut in half
3 1/3 cups vanilla ice cream, for serving (optional)
Instructions
Preheat oven to 375 degrees F. Butter a 9-inch-by-13-inch casserole dish.
In a bowl, combine pecans, brown sugar, cinnamon, nutmeg, and kosher salt. Stir to combine. Using a fork, cut the butter into the brown sugar mixture until it resembles pea-sized crumbs.
Add the apple halves to the prepared casserole dish. Evenly sprinkle the brown sugar mixture over the top of the apples. Cover the dish with aluminum foil and bake, covered, for 15 minutes. Remove the foil and bake for an additional 15 minutes, or until the apples are tender.
Serve warm. If you'd like, top each apple with around 2/3 cup ice cream and a generous drizzle of the caramelized brown sugar mixture at the bottom of the pan.
nutrition facts
Based on 5 servings
Per serving:
Calories 500
Fat 25g
Saturated Fat7g
Sodium 210mg
Carbohydrates72g
Fiber7g
Protein3g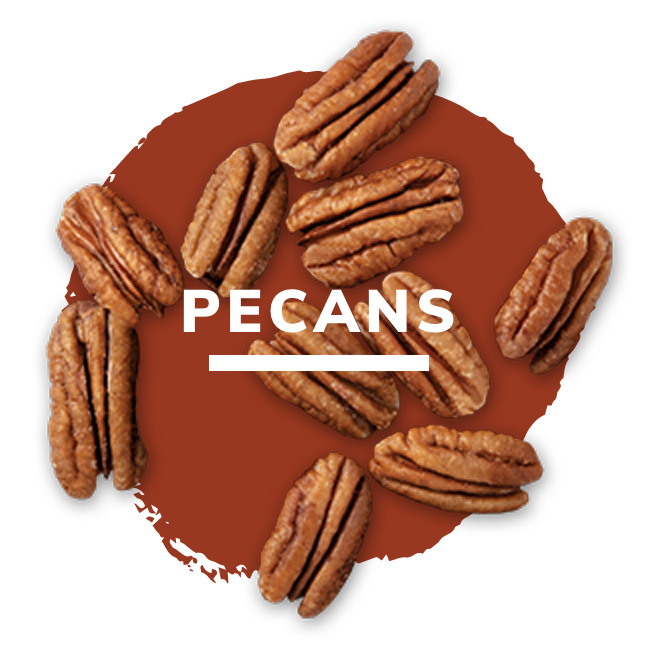 WANT FACTS ON PECANS?
learn more