Recipe:
Pecan Berry Green Salad
Yield:

4 servings

Total Time:

10 minutes
Description
Perfect for summertime entertaining occasions this beautiful Pecan Berry Green Salad, boasts combines layers of greens, berries, goat cheese, and golden pecans. Using the season's freshest ingredients, this elegant salad is simple and impressive.
Ingredients
7 to 8 ounces mixed salad greens (1 package)
6 ounces fresh blueberries
8 ounces fresh strawberries, sliced
6 ounces goat cheese, crumbled
1 cup raw pecan halves
Balsamic vinaigrette dressing or dressing of your choosing*
Instructions
On a large platter, spread out the salad greens.
Next, sprinkle on blueberries, then layer the strawberries working from the outer edge of the plate to the center.
Using your fingers, crumble the goat cheese onto the greens in medium to large crumbles.
Finally, spread on the pecans.
Toss with your favorite dressing* and serve cold.
*Nutrition information based on 2 tablespoons of dressing per serving.
nutrition facts
Based on 4 servings
Per serving:
Calories360
Total Fat29g
Saturated Fat8g
Sodium580mg
Carbohydrate22g
Dietary Fiber6g
Protein12g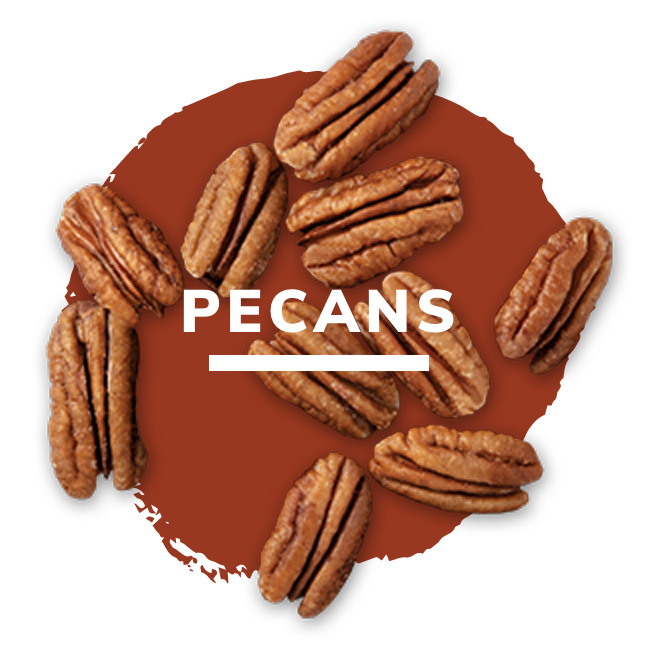 Want Facts on Pecans?
learn more