Recipe:
Pecan, Ginger and Dried Apple Granola
Yield:

18 servings

Total Time:

50 min
DESCRIPTION
Naturally sweet pecans combine with oats, cinnamon, and dried apples for a delicious, wholesome snack that can be enjoyed on its own or on top of yogurt for breakfast.
INGREDIENTS
2 cups old fashioned oats
1/2 teaspoon cinnamon
1 teaspoon grated fresh ginger
1 cup fresh pecan halves
1/4 teaspoon salt
1/4 cup safflower or pecan or any unflavored oil such as canola or vegetable
6 tablespoons packed light brown sugar
1 egg white
1 cup dried apples, chopped into approximately 3/4-inch pieces
INSTRUCTIONS
Preheat oven to 300 degrees F. In a large bowl, mix together oats, cinnamon, ginger, pecans, salt, oil, brown sugar and egg white. Pour mixture in a single layer onto large rimmed baking sheet. Bake for 30 minutes, stirring gently halfway through cooking, to not break up clusters.
After 30 minutes, gently stir in dried apple pieces, and bake for an additional 10 minutes. Let cool completely before serving. Store leftovers in an airtight container. Makes 4 1/2 cups. Serving size is 1/4 cup.
nutrition facts
Based on 18 servings
Per serving:
Calories130
Fat8g
Sat Fat.5g
Sodium40mg
Carbs15g
Fiber2g
Protein2g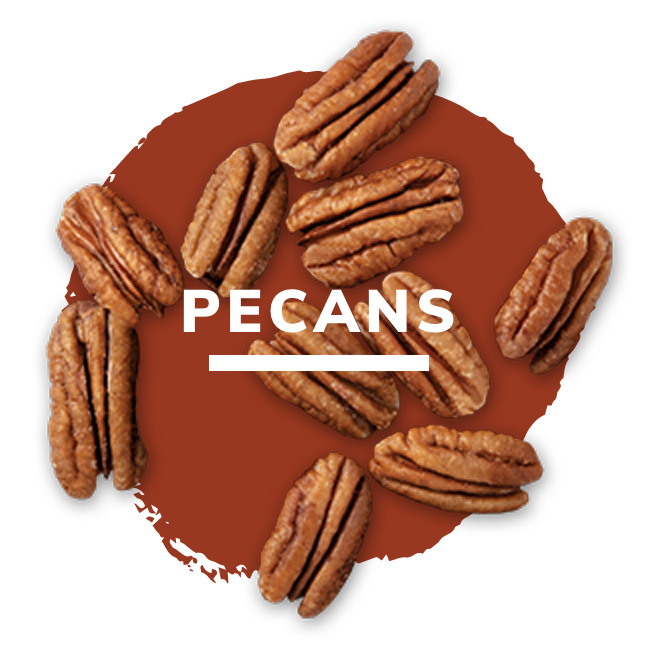 WANT FACTS ON PECANS?
learn more