Recipe:
Pistachio Cucumber Smash Cocktail
Ingredients
1 1⁄2 ounces Hendrick's Gin
3⁄4 ounce Pistachio cordial*
3⁄4 ounce fresh lime juice
2 slices fresh cucumber
4 leaves fresh mint
Instructions
Muddle (gently mash) cucumber then add other ingredients in a cocktail shaker
Add ice and shake well for 20 seconds
Strain over fresh ice in an Old Fashioned glass
Garnish with cucumber, mint and a couple of pistachios.
Pistachio Cordial – Instructions (Makes 8 ounces)
Combine 1 cup sugar and 1 cup water in a pan. Bring to a low simmer and stir for a few minutes until sugar has fully dissolved.
In a blender place 1/2 cup unsalted, roasted pistachios and add the sugar water
Optional – add 1 drop of rosewater
Blend for 30 seconds and allow to sit for 2 minutes
Strain out solids and collect cordial
Keep refrigerated until ready to use
Pistachio Rim
Put half a cup of dry, raw pistachios in a blender or spice grinder and grind finely.
Be careful not to overgrind as any moisture will turn the ground pistachios into a paste.
Pour your ground pistachios onto a small plate or bowl.
Moisten the outside rim of your glass with a cut wedge of lemon or by using some sugar water.
Then dip the glass upside down into the powdered pistachios so that they stick well onto the rim of the glass.
Give the glass a gentle tap before turning the right way up, then fill with ice ready to receive the cocktail.
nutrition facts
Based on 1 servings
Per serving:
Calories110
Total Fat0g
Sodium0g
Total Carbohydrate4g
Dietary Fiber0g
Protein0g
Calcium5mg
Potassium43mg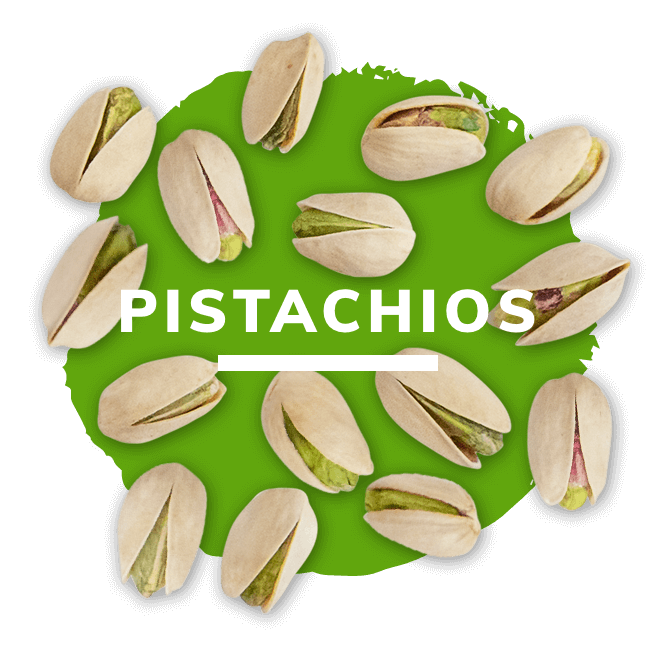 Want Facts on Pistachios?
learn more