Recipe:
POTATO GNOCCHI WITH PISTACHIO & BASIL PESTO
Description
Recipe by Chef Ethan Stowell.
Ingredients
FOR PISTACHIO AND BASIL PESTO:
2 cups Fresh basil leaves, tightly packed
1 cup Pistachios, shelled, toasted
4 Garlic cloves, peeled
1 cup Extra virgin olive oil
½ cup Freshly grated Parmigiano-Reggiano
Salt and pepper
FOR POTATO GNOCCHI:
2 pounds Russet potatoes, washed
4 Large egg yolks
2 cups Unbleached flour
2 tablespoons Salt
Extra virgin olive oil
Instructions
Preheat oven to 350°F.
FOR PISTACHIO AND BASIL PESTO:
Place basil, pistachios and garlic cloves in a food processor; pulse until a rough puree.
Add extra virgin olive oil and continue to pulse until oil, basil and pistachios have all combined into a smooth puree.  Transfer sauce to a large work bowl; fold in cheese and season to taste with salt and pepper.  Set aside.
FOR POTATO GNOCCHI:
Brush each potato lightly with extra virgin olive oil.
Wrap each potato in aluminum foil and bake in oven until tender, for about one hour.
When potatoes are cool enough to handle, peel and pass them through a food mill or potato ricer which yields about 3 cups of sieved potatoes.  On a clean work surface, mound sieved potatoes with a well in the middle.  In the well place egg yolks, 2 cups of flour and salt.
Mix all the ingredients together and make sure to dust work surface with additional flour as needed to avoid sticking.
Once potato dough has come together, knead until smooth and even, with no visible bits of egg or flour. Keeping work surface and dough lightly floured, cut dough into 4 even pieces.
With hands, roll each piece into a rope until diameter is about ½ inch thick.
With a knife, cut down the rope to form ½ inch by ½ inch squares.
Dust gnocchi with flour and continue until all dough has been formed into gnocchi.
Discard any irregular shaped gnocchi, as it will not cook evenly.
Place gnocchi on a lightly floured sheet pan until ready to cook and serve.
Bring a large pot of water to a soft boil.  Drop gnocchi into the water, work in batches if necessary, and cook until all gnocchi float to the surface of the water, about 1-2 minutes.
Remove gnocchi from water and place in a large mixing bowl.  Toss with pistachio and basil pesto sauce to taste, season with salt and pepper and serve while hot with freshly grated Parmigiano-Reggiano on the side.
nutrition facts
Based on 6 servings
Per serving:
Calories760
Total Fat50g
Saturated Fat 8g
Trans Fat0g
Cholesterol130mg
Sodium330mg
Total Carbohydrate64g
Dietary Fiber5g
Total Sugars3g
Protein17g
Vitamin D1mcg
Calcium 127mg
Iron5mg
Potassium 925mg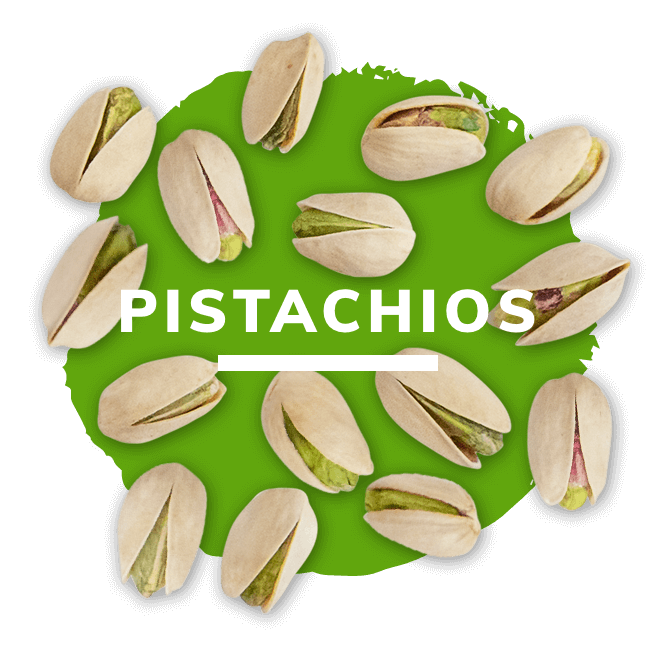 WANT FACTS ON PISTACHIOS?
learn more