Recipe:
Quinoa and Pecan Stuffed Peppers
Yield:

4 servings

Total Time:

30 minutes
Description
Pop these peppers into your Instant Pot (or your oven) for a quick and flavorful weeknight dinner. Pecans serve as a plant-based protein taking vegetarian stuffed peppers to the next level. Spicy quinoa and black beans mixed with zesty pecan pieces, tomatoes and corn combine for a delicious meal for the whole family.
Ingredients
1 cup cooked quinoa
1 1/2 cups (1-15 ounce can) cooked black beans
1 cup frozen corn kernels
2/3 cup raw pecan pieces
1 to 2 tablespoons taco seasoning
2 cups fire roasted tomatoes
1/2 yellow onion, diced
1/2 cup chopped fresh cilantro, plus more for garnish
4 multicolor bell peppers
1 ripe avocado, diced (for garnish)
1 lime, sliced (for garnish)
2 radishes, sliced (for garnish, optional)
Instructions
In a large bowl, stir together the quinoa, beans, corn, pecan pieces, taco seasoning, tomatoes, onion, and cilantro.
Cut the tops off the peppers and use a spoon to scrape out the seeds and veins. Fill the hollowed peppers with the filling.
If making in the Instant Pot: Pour 1 cup of water into the Instant Pot liner. Fit with the trivet or large steamer basket. Place the peppers onto the trivet. Lock the lid, with valve sealing. Select manual/pressure cook (high) and set for 5 minutes. When the cook time is finishes, naturally release the pressure for 5 minutes before manually releasing any remaining pressure. Carefully remove the lid and ensure the peppers are fork-tender. If making in the oven: Place peppers into a casserole dish, cover with foil, and bake at 350F for 30 minutes, or until peppers are tender.
Remove the peppers and enjoy warm topped with avocado, lime, radish slices, and fresh cilantro.
nutrition facts
Based on 4 servings
Per serving:
Calories460
Total Fat22g
Saturated Fat2.5g
Sodium680mg
Carbohydrate56g
Dietary Fiber16g
Protein13g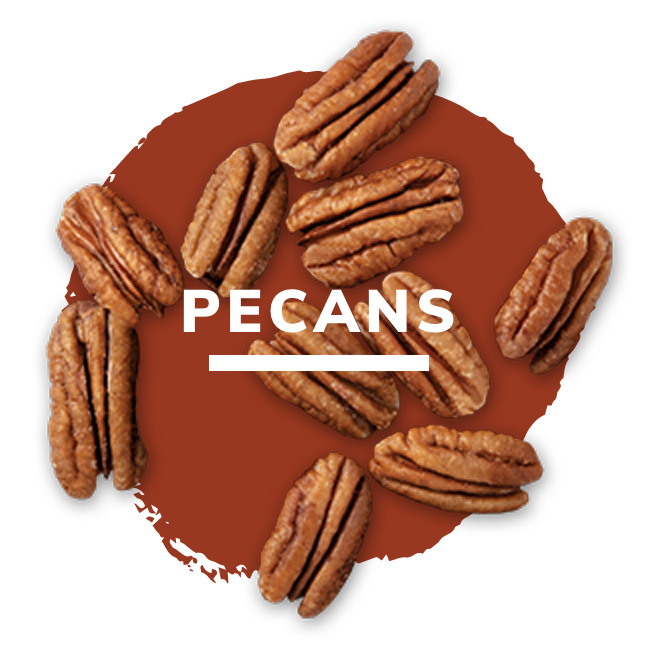 Want Facts on Pecans?
learn more