Recipe:
Root Vegetable Galette with Pecans
Yield:

8 servings

Total Time:

1hr 25min
DESCRIPTION
This rustic Root Vegetable Galette has pecans incorporated in the crust and in the filling for a deliciously nutty punch of flavor. This plant-powered recipe packs in 12 grams of protein and can be paired with a side salad to complete the meal.
Recipe submitted by Chef Julie Harrington, RD.
INGREDIENTS
For the crust
1/2 cup raw pecan pieces
2 1/2 cups whole wheat pastry flour
2 tablespoons fresh thyme, finely chopped
1 teaspoon salt
1 teaspoon sugar
1 cup unsalted butter, cut into cubes, chilled
1/2 cup ice water
For the filling
1 tablespoon olive oil
1 large leek, white and light green parts only
3 cloves garlic
1 cup ricotta cheese
1 medioum sweet potato, peeled
2 beets, peeled
1 tablespoon fresh thyme
1 egg, lightly beaten
1/4 cup chopped pecans
1/4 cup goat cheese
INSTRUCTIONS
For the crust, pulse the pecans in a food processor until coarsely ground. Add flour, salt, and sugar; pulse to combine. Add the chilled butter and pulse until a coarse meal forms. As the food processor is pulsing, slowly stream in the cold water until the dough comes together.
Transfer the dough to a work surface, form dough into a ball then press flat into a disk. Wrap in plastic wrap and allow dough to chill for at least 30 minutes.
Preheat the oven to 400 degrees F. Line a baking sheet with parchment paper.
Cut the leek in half, then make thin half moon slices. Finely chop the garlic.
Heat the oil in a medium skillet over medium heat. Add the leeks and cook until softened. Add the garlic and cook until fragrant. Remove from the pan in a bowl. Let slightly cool, then mix in the ricotta cheese.
Using a mandolin, slice the sweet potatoes and beets thin. Alternatively, use a knife.
Roll out dough on a lightly floured surface. Transfer to the baking sheet. Spread the ricotta mixture on the dough, leaving a 1-inch border around the edges. On the top, layer the sweet potato and beet slices. Sprinkle with thyme. Fold the edges of the dough filling over, tucking and overlapping.
Brush the edges with egg wash.
Bake for 30-40 minutes, until the crust is golden brown and vegetables are soft (cook time will vary on how thick the vegetables are cut and how thin the crust is.)
Remove from the oven and sprinkle with chopped pecans and goat cheese. Cut into slices and serve.
nutrition facts
Based on 8 servings
Per serving:
Calories539
Fat39.3g
Sat Fat19.2g
Sodium400.2mg
Carbs38.7g
Fiber6.8g
Protein12.8g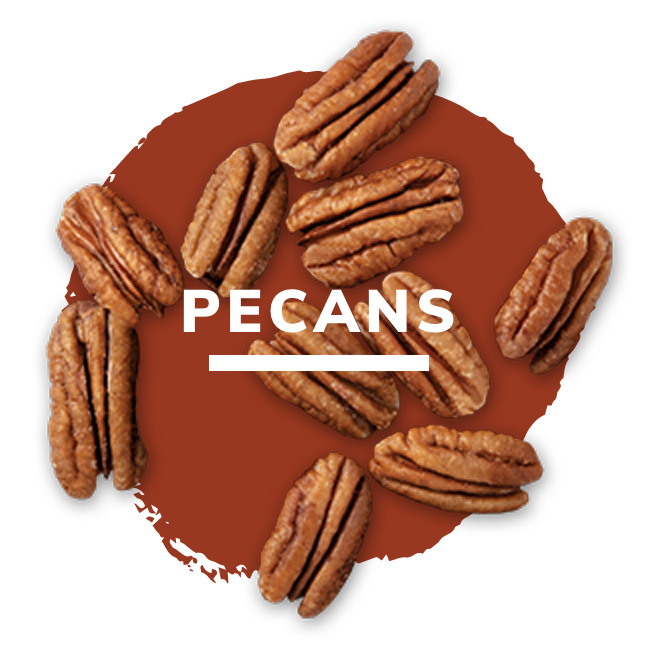 WANT FACTS ON PECANS?
learn more