Recipe:
Sweet Potato Avocado Toasts with Walnuts
Yield:

8 servings

Total Time:

25mins
DESCRIPTION
Ditch traditional bread for sweet potato slices for this gluten-free take on classic avocado toast. Diced walnuts offer some added crunch while red pepper flakes kick things up with a little heat. Recipe by Crowded Kitchen.
Ingredients
2 sweet potatoes
2 avocados, thinly sliced
1/2 cup walnuts, diced
1-1/2 tsp red pepper flakes, plus more if desired
4 tsp extra-virgin olive oil
3/4 teaspoon flaky salt
Instructions
Slice a small plank off one side of each sweet potato lengthwise. This will act as a base, so you can cut the sweet potato into toast slices easily. Prop the sweet potato on the flat side you created and slice each potato into planks about 1/4 inch thick.
For toaster preparation, pop the sweet potato planks in the toaster and toast until tender. This may take a few times, depending on your toaster.
For oven preparation, preheat your oven to 350° F. Lay the sweet potato planks on a baking sheet and spray with cooking spray. Roast for 6-7 minutes per side, until they are easily pierced with a fork.
When they're done toasting, lay the sweet potato toasts on plates and top with sliced avocado. Mash the avocado gently with a fork. Sprinkle with diced walnuts, red pepper flakes and drizzle with olive oil. Top with flaky salt.
nutrition facts
Based on 8 servings
Per serving:
Calories155
Total Fat12g
Saturated Fat1g
Trans Fat0g
Polyunsaturated Fat4g
Monounsaturated Fat5g
Sodium238mg
Carbohydrates10g
Dietary Fiber3g
Total Sugars1g
Protein2g
Calcium20mg
Potassium423mg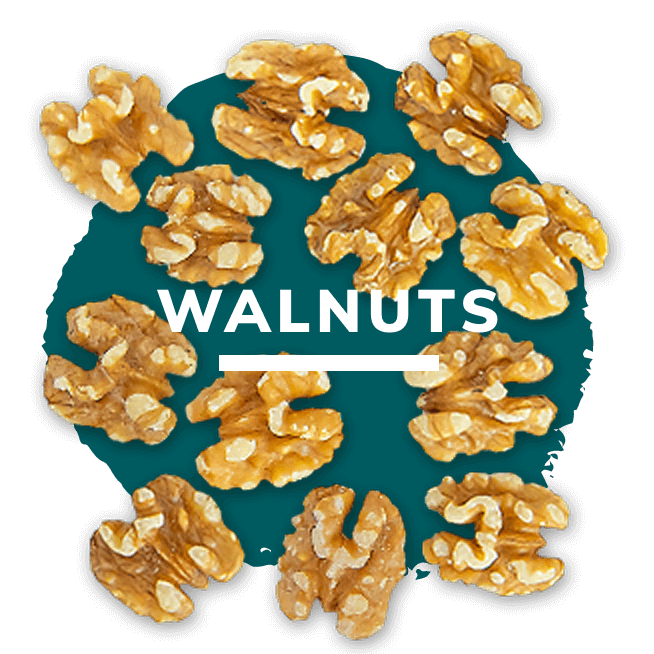 WANT FACTS ON WALNUTS
learn more