Recipe:
Veggie Quiche with Walnut Crust
Yield:

6 servings

Total Time:

2 hrs, 15 min
DESCRIPTION
"This easy veggie quiche with a walnut crust is a delicious quiche recipe perfect for weekend brunch or even meal prep. The crust is made with walnuts, providing some extra protein (4g/oz) and good fats (like 2.5g/oz of omega-3 ALA)." – Erin Morrissey, Erin Lives Whole
INGREDIENTS
Walnut Crust
1 cup walnuts, toasted in oven at 300 for 10 minutes
1 1/3 cup all-purpose flour
1/2 teaspoon minced garlic
1/4 teaspoon salt
1/3 cup avocado oil
1 egg
2 tablespoon cold water
Veggie Quiche
2 tablespoons avocado oil
1/2 yellow onion, diced
1 small red pepper, diced
1 head broccoli cut into small pieces
1 (5ounces) bag fresh spinach
6 eggs
3/4 cup milk
1/2 teaspoon salt
1/4 teaspoon pepper
1 cup shredded mozzarella, divided
INSTRUCTIONS
Combine walnuts, flour, garlic and salt in a food processor. Process until mixture becomes a sandy texture. Add egg, avocado oil and 2 tablespoons cold water. Pulse until dough forms, adding additional water if necessary.
Form a ball, wrap in plastic wrap and refrigerate 1 hour.
Preheat oven to 350 degrees and lightly grease a 9-inch pie dish.
Using a rolling pin on a lightly floured surface, roll out into a 12-inch circle. Gently lay into prepared pie dish. Using tines of fork, poke holes in bottom of crust. Bake for 15 minutes.
Meanwhile, heat 2 tablespoon avocado oil in large skillet. Add onion, pepper, and broccoli; cook and stir 8 minutes or until softened. Add spinach; cook and stir 1 minute or until wilted. Remove from heat.
Combine eggs, milk, salt, and pepper in large bowl; whisk well. Stir in half of the cheese and veggie mixture.
Pour egg mixture into slightly cooled crust and top with other half of cheese.
Bake in oven for 35 minutes or until middle is set.
Let cool 10 minutes before slicing and serving.
nutrition facts
Based on 6 servings
Per serving:
Calories540
Total Fat39 g
Saturated Fat8 g
Trans Fat0 g
Cholesterol210 mg
Sodium550 mg
Carbohydrates30 g
Dietary Fiber4 g
Protein19 g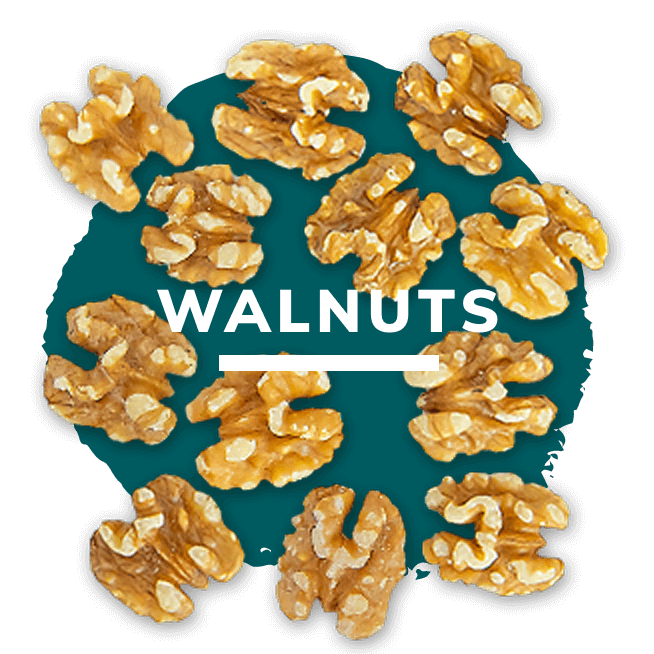 WANT FACTS ON WALNUTS?
learn more