Recipe:
Walnut Broccoli Apple Slaw
Yield:

6 servings

Total Time:

30 minutes
Description
Sweet apples, crunchy toasted walnuts and broccoli slaw make up this simple salad. A honey lemon vinaigrette is the perfect finish. (Make it a main dish salad by adding your choice of lean protein)
Ingredients
Dressing
3 tablespoons extra virgin olive oil
3 tablespoons lemon juice
1 1/2 tablespoons honey
1/2 teaspoon kosher or sea salt
1/2 teaspoon ground ginger (optional)
Freshly ground pepper to taste
Salad
3/4 cup coarsely chopped California walnuts, toasted
1/2 cup dried cranberries
1/4 cup minced red onion
1 (12-oz.) bag broccoli slaw (4 cups)
1 large apple, cored and cut into small bite-size pieces (preferably honey crisp or Fuji)
Instructions
Whisk together all dressing ingredients in a large bowl.
Add walnuts, cranberries, onion, broccoli slaw and apple. Toss well to coat with dressing.
nutrition facts
Based on 6 servings
Per serving:
Calories250
Total Fat17g
Saturated Fat2g
Polyunsaturated Fat8g
Monounsaturated Fat6g
Sodium210mg
Total Carbohydrate24g
Dietary Fiber4g
Protein1g
Calcium20mg
Iron1mg
Potassium310mg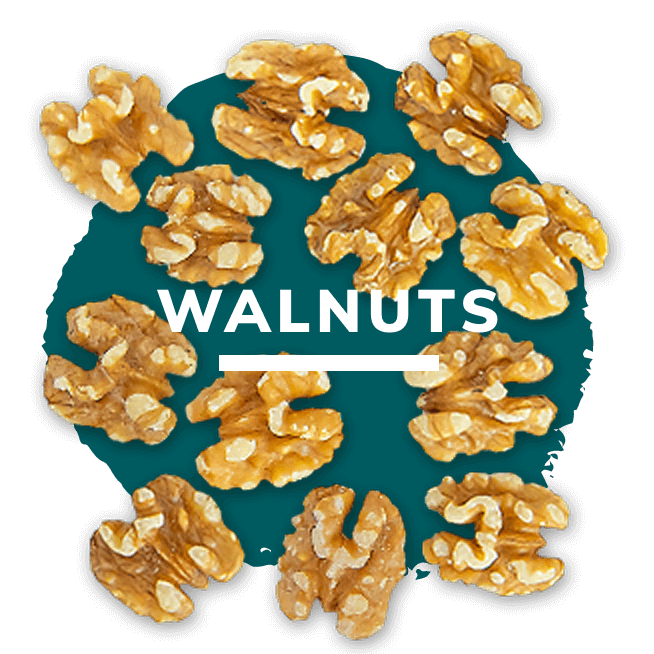 Want Facts on Walnuts?
learn more