Recipe:
Walnut Pumpkin Cream Cheese Tart
Yield:

12 servings

Total Time:

2hrs 30min
DESCRIPTION
Part pumpkin, part cheesecake, this walnut tart is a nice alternative to traditional pumpkin pie.
Recipe by Patty Mastracco.
INGREDIENTS
SWEET TART CRUST
1 1/4 cups flour
1/3 cup California walnuts, finely chopped
1/3 cup powdered sugar
1/3 cup salted butter, softened
1 large egg
FILLING
1 (15 ounce) canned pumpkin
4 ounces low-fat cream cheese, softened
1/2 cup brown sugar, packed
2 teaspoons pumpkin pie spice
1 teaspoon vanilla extract
1 egg plus 1 egg yolk
1/2 cup California walnuts, coarsely chopped
INSTRUCTIONS
SWEET TART CRUST
Stir together flour, walnuts and powdered sugar in a medium bowl. Stir in butter and egg. Stir well with a fork until a soft dough forms. Gather into a ball and wrap tightly. Refrigerate for at least 1 hour or until dough is easy to handle.
Preheat oven to 350℉ and coat a 9-inch tart pan with a removable bottom with nonstick cooking spray.
Lay pastry dough on a lightly floured board and roll into an 11-inch circle. Press onto the bottom and sides of prepared pan and poke with a fork on the bottom and sides. Bake for 20 minutes.
FILLING
While crust is baking, whisk together pumpkin and cream cheese in a medium bowl until smooth. Add brown sugar, pumpkin pie spice, vanilla extract, egg and egg yolk, beating until incorporated.
Pour into prepared crust and top with walnuts. Bake for 40 minutes or until the filling is set when the pan is gently tapped.
Remove from oven and let cool. Cover and refrigerate until ready to serve.
Optional: When ready to serve, top each slice with a dollop of whipped cream.
nutrition facts
Based on .5 servings
Per serving:
Calories242
Total Fat13 g
Saturated Fat5 g
Polyunsaturated Fat4 g
Monounsaturated Fat3 g
Cholesterol63 g
Sodium91 mg
Carbohydrates27 g
Dietary Fiber2 g
Total Sugars14 g
Added Sugars12 g
Protein5 g
Vitamin D.25 mcg
Calcium50 mg
Iron2 mg
Potassium175 mg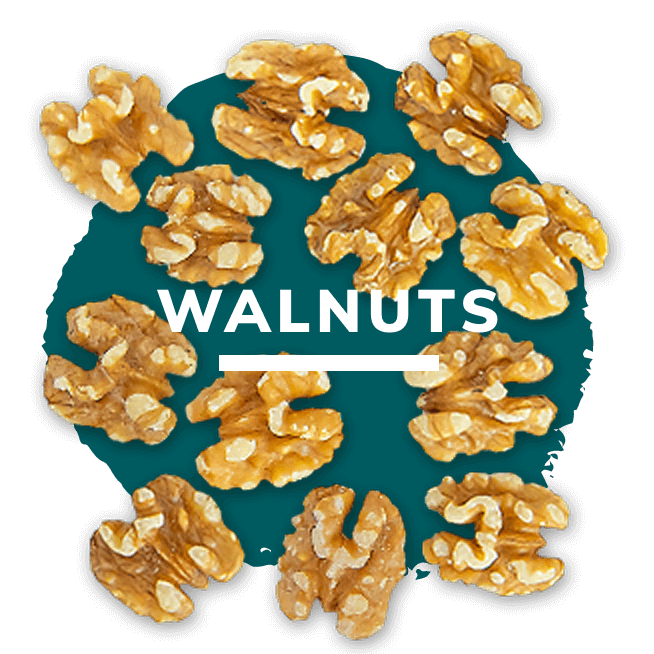 WANT FACTS ON WALNUTS?
learn more