Recipe:
Warm Cauliflower Tuna and Walnut Pasta
Yield:

6 Servings

Total Time:

1hr
Description
This fresh, lemony whole grain pasta dish is loaded with protein and roasted vegetables.
Ingredients
3/4 pound bite-size cauliflower (1/2 medium head)
2 tablespoons extra virgin olive oil
3/4 cup julienne slices red onion
2 teaspoons dried tarragon
3/4 cup California walnuts, coarsely broken
4 oz. whole grain pasta
3 tablespoons lemon juice
3 tablespoons drained capers
3/4 teaspoon garlic salt
Freshly ground pepper
2 cups lightly packed baby arugula
2 (4.5-oz.) cans StarKist Selects Solid Yellowfin Tuna in Extra Virgin Olive Oil
3 tablespoons grated Parmesan cheese
Instructions
Preheat oven to 450°F. Toss cauliflower with olive oil and place on a foil- lined baking sheet; roast for 10 minutes. Stir in onion and tarragon and roast for 5 minutes more. Stir in walnuts and roast for 5 minutes more or until cauliflower is lightly browned and walnuts are toasted.
While vegetables are roasting, cook pasta according to package directions. Drain well, then place back in pan. Stir in lemon juice, capers, garlic salt and pepper. Add arugula and tuna and toss lightly to mix.
Transfer to 6 bowls and sprinkle with Parmesan.
nutrition facts
Based on 6 servings
Per serving:
Calories300
Total Fat18g
Saturated Fat2.5g
Polyunsaturated Fat7.524g
Monounsaturated Fat7.326g
Cholesterol15mg
Sodium450mg
Carbohydrates21g
Dietary Fiber5g
Total Sugars3g
Protein17g
Vitamin D1mcg
Calcium70mg
Iron2mg
Potassium530mg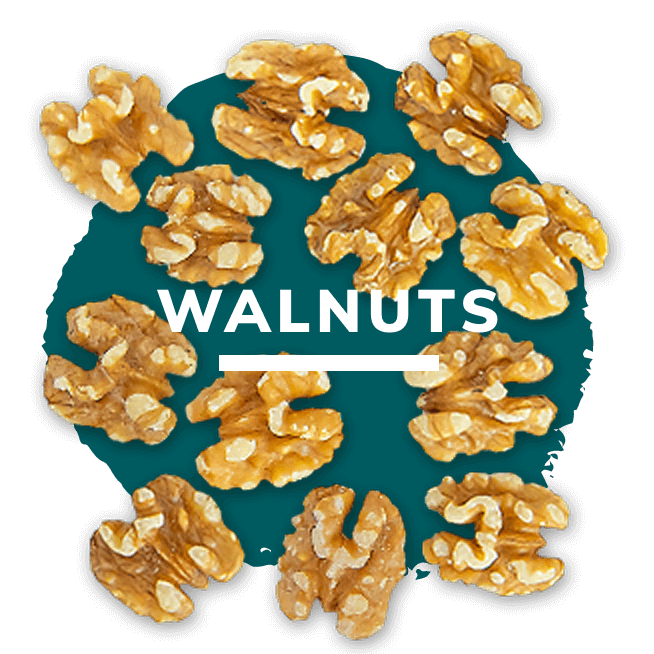 WANT FACTS ON WALNUTS?
learn more