Recipe:
Whole Wheat Pecan Banana Muffins
Yield:

6 servings

Total Time:

28min

Cook Time:

15-18min
Description
A fluffy and wholesome muffin recipe, naturally sweetened with banana and maple syrup and every bite includes a delicious crunch thanks to nutrient-dense pecans. Recipe submitted by Julie Fagan, Peanut Butter Fingers.
INGREDIENTS
¾ c. whole wheat flour
½ c. old fashioned oats
2 tbsp. ground flax seeds
1 tsp. cinnamon
½ tsp. baking soda
1 tsp. baking powder
¼ tsp. salt
1 egg
3 tbsp. maple syrup
2 ½ tbsp. MCT oil or melted coconut oil
¼ tsp. vanilla extract
1 small very-ripe banana, mashed
½ c. light coconut milk (or regular milk)
1/4 cup chopped pecans
Instructions
Preheat oven to 350 degrees and line muffin pan with six paper muffin liners.
Combine whole wheat flour, oats, flax seeds, cinnamon, baking soda, baking powder and salt.
In a separate bowl, mix together egg, maple syrup, MCT oil, vanilla, banana and coconut milk.
Gradually pour egg mixture into the flour mixture and stir until batter is combined.
Fold in pecans.
Divide the batter into six muffin cups and bake for 15 – 18 minutes.
Allow to cool and enjoy.
nutrition facts
Based on 6 servings
Per serving:
Calories240
Fat13g
Sat Fat8g
Sodium220mg
Carbohydrates28g
Fiber4g
Fiber4g
Protein 5g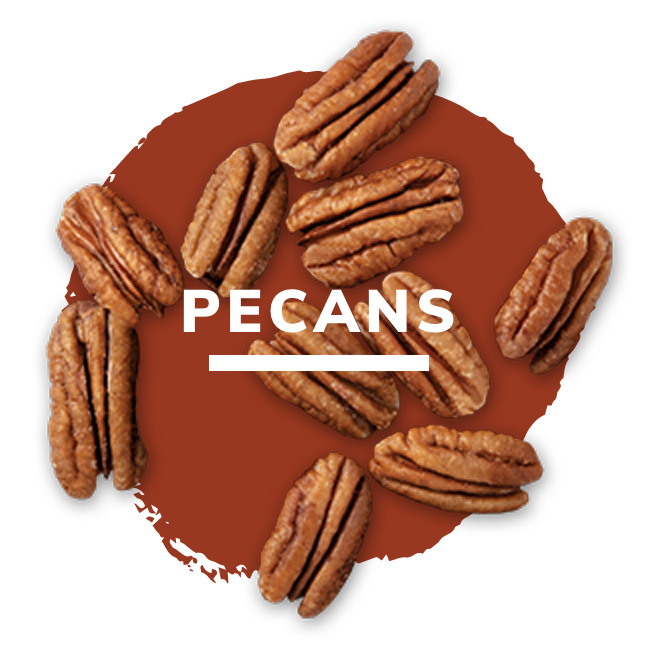 WANT FACTS ON PECANS?
learn more