Recipe:
Almond Butter Fuel-Up Bites
Description
So nutritious and super-delish! The plant-based 6g of protein and 5g of fiber in every bite will help you to fuel up fast with this ultimate no-bake snack.
Ingredients
1 cup almond butter
1/3 cup coconut flour
3 medjool dates, pitted
2 tablespoons maple syrup
1/2 teaspoon vanilla extract
1/2 teaspoon ground cinnamon
Pinch of salt
Optional: 2 tablespoons unsweetened coconut flakes
Optional: 10 unroasted whole almonds
Instructions
Combine almond butter, coconut flour, medjool dates, maple syrup, vanilla extract, ground cinnamon, and salt into a food processor or blender and combine until the mixture is super-smooth (Tip: pause the food processor/blender several times to pull all the ingredients to the middle using a spatula while mixing).
Scoop mixture onto parchment paper and hand-roll into 10 evenly-sized balls.
If desired, roll the balls in unsweetened coconut flakes and top each ball with a whole almond for added texture and crunch!
Chill balls in fridge for at least an hour.
nutrition facts
Based on 10 servings
Per serving:
Calories220
Total Fat15g
Sodium120mg
Total Carbohydrate19g
Dietary Fiber5g
Protein6g
Calcium102mg
Iron1mg
Potassium284mg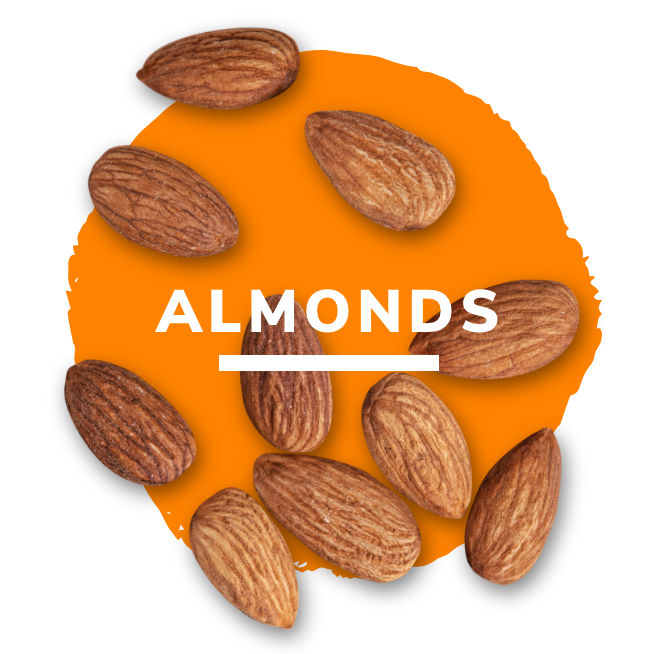 Want Facts on Almonds?
learn more