Recipe:
Almond Horchata with Honey & Spice
Yield:

4 servings

Total Time:

5 minutes
Description
Created by Chef Christine Farkas of IHeart Food Consulting on behalf of the Almond Board of California.
Ingredients
2 cups unsweetened almond milk
2 cups unsweetened rice milk
8 tablespoons almond protein powder
1 ½ tablespoons honey
2 teaspoons vanilla extract
½ vanilla bean, scraped (optional)
½ – 1 teaspoon ground cinnamon
¼ teaspoon sea salt
4 cinnamon sticks, as garnish
ice, as needed
Directions
Place both milks, protein powder, honey, vanilla, ground cinnamon and sea salt in a blender and process until smooth.
Pour over ice, garish with cinnamon stick, and enjoy immediately, or portion into bottles, refrigerate and enjoy for snacking on the go.
nutrition facts
Based on 4 servings
Per serving:
Calories160
Total Fat2.5g
Sodium220mg
Total Carbohydrate23g
Dietary Fiber0g
Protein10g
Vitamin D2mcg
Calcium384mg
Iron2mg
Potassium195mg
Vitamin A34mcg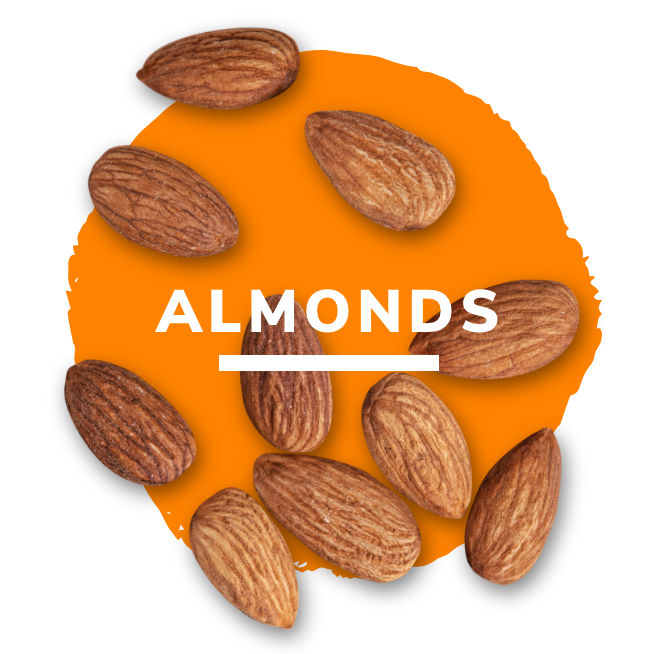 Want Facts on Almonds?
learn more