Recipe:
Almond Milk Cold Brew
description
Recipe by Chef Todd Humphries for Almond Board of California.
ingredients
3 ounces coarse-ground coffee
2 cups filtered cold water
2 cups skin-on almonds
Honey, agave, or simple syrup (optional)
instructions
Combine the ground coffee and filtered water and cover. Steep in the refrigerate for 12 to 24 hours.
Put the almonds in a large container and pour in enough water to cover them. Put a lid or plastic wrap on the container and leave to soak for at least 8 and up to 48 hours.
Pour the cold-brewed coffee through a coffee filter or fine-mesh strainer. Drain and rinse the almonds.
Line the large strainer with the nut bag or cheesecloth and set them over a large bowl.
Put half of the almonds in a blender and add the cold-brewed coffee. Blend until the nuts are finely chopped. Pour them into the nut bag. Repeat with the remaining almonds and 1 ½ c. fresh water.
Strain out the nut pulp and squeeze it to remove as much almond milk as possible. Sweeten the almond milk coffee if desired. Cover and refrigerate the almond milk coffee and almond pulp; reserve the pulp for other recipes.
nutrition facts
Based on 2 servings
Per serving:
Calories90
Total Fat2.5g
Saturated Fat0g
Monounsaturated Fat2g
Polyunsaturated Fat0.5g
Cholesterol0mg
Sodium0mg
Carbohydrate16g
Dietary Fiber0g
Protein1g
Vitamin D2mcg
Iron1mg
Potassium122mg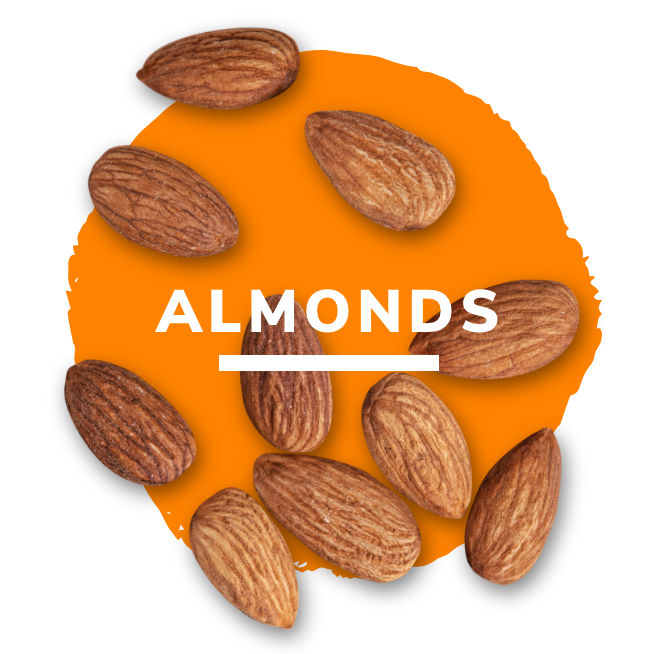 Want Facts on Almonds?
learn more