Description
Guaranteed to be your new favorite comfort food! Power up and conquer the day ahead with a steaming bowl of oats to keep you full and fueled for hours.
Ingredients
3/4 cup rolled oats
2 cups unsweetened almond milk
2 teaspoons chia seeds
1 teaspoon ground cinnamon
1 teaspoon vanilla extract
Pinch of salt
1 tablespoon almond butter
Liquid stevia or preferred sugar substitute, to taste
10 unroasted whole almonds
Optional: fresh fruit slices or berries
Instructions
Using a food processor or blender, grind rolled oats into an almost flour-like consistency.
Pour ground oats, almond milk, chia seeds, cinnamon, vanilla extract and salt into a medium size pot and stir.
Place on stove and set heat to medium. Bring to a boil.
Once the mixture is boiling, lower temperature to a simmer.
Stir slowly and cook until the oats reach a medium-thick consistency (Tip: Add more water if the consistency of the mixture is too thick).
Remove pot from heat and let cool.
Stir in the almond butter and sugar substitute.
Divide into two bowls and top with whole almonds for a crunchy finish! You can also add fresh fruit, if desired.
nutrition facts
Based on 2 servings
Per serving:
Calories210
Total Fat9g
Sodium480mg
Total Carbohydrate26g
Dietary Fiber6g
Protein7g
Calcium583mg
Iron3mg
Potassium355mg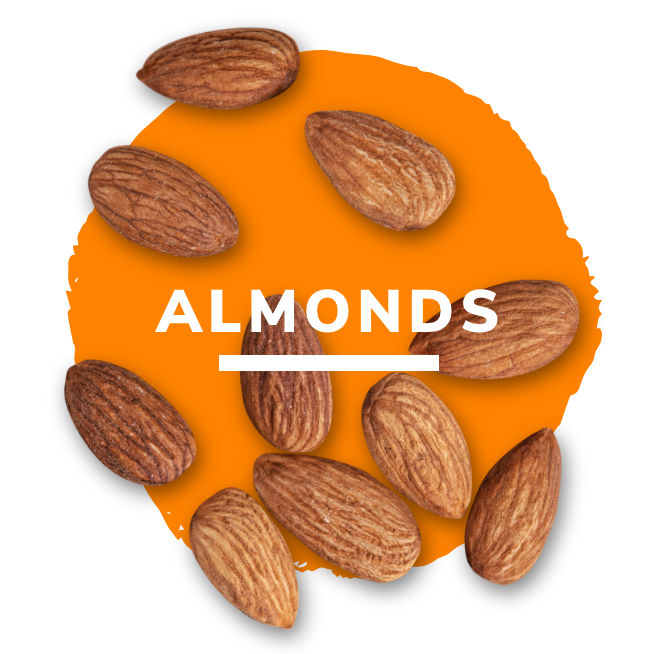 Want Facts on Almonds?
learn more