Recipe:
Berry Blissful Almond Butter Bowl
ingredients
1/2 cup of granola
1 sliced ripe medium banana
1 tablespoon of almond butter
1 1/2 cups mixed berries
1/2 cup of sliced almonds
Instructions
Layer granola at the bottom of the bowl.
Next, layer sliced banana pieces on top of the bed of granola.
Then, spread a smooth layer of almond butter over the sliced banana layer.
Layer in the mixed berries on top of the almond butter.
Lastly, sprinkle sliced almonds over the top for a tasty and crunchy finish!
nutrition facts
Based on 2 servings
Per serving:
Calories480
Total Fat24g
Saturated Fat2.5g
Cholesterol0mg
Sodium90mg
Carbohydrate61g
Dietary Fiber9g
Protein13g
Calcium143mg
Iron3mg
Potassium673mg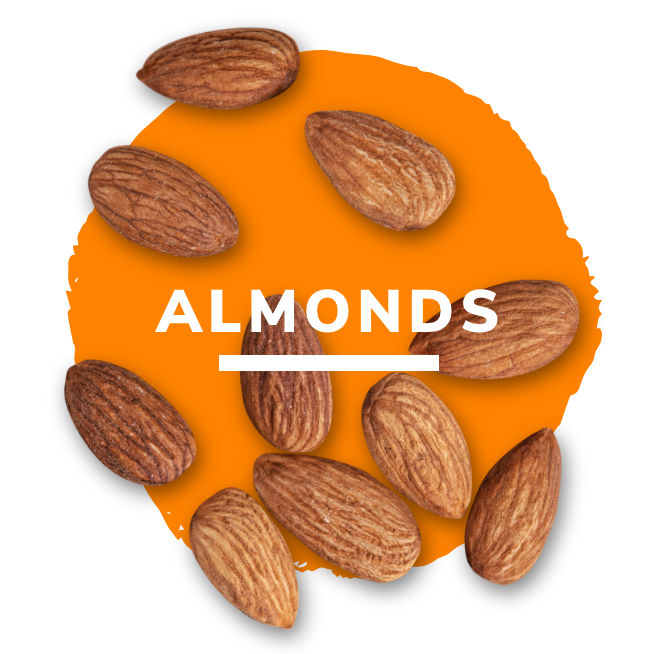 Want Facts on Almonds?
learn more