Recipe:
Coco-Java Almond Butter Spread
Yield:

42 One Tbsp Servings
Description
This creamy almond butter is blended with cocoa powder, cacao nibs, espresso powder and coconut flakes to create a robust flavor profile suitable in snack applications or delicious as a standalone spread or dip.
Ingredients
Almond butter 24 oz
Cocoa powder, 100% cacao 0.90 oz
Cacao nibs 0.90 oz
Espresso powder, fine ground 0.30 oz
Coconut flakes, unsweetened 0.60 oz
Coconut sugar, pure, refined 0.90 oz
Instructions
Place all ingredients in a mixing bowl. Stir to evenly combine.
Place Java Chocolate Almond Butter Spread in a sealed container and store at room temperature or refrigerator.
nutrition facts
Based on 42 servings
Per serving:
Calories110
Fat10g
Saturated Fat3g
Trans Fat0g
Cholesterol4mg
Total Carbohydrates4g
Dietary Fiber2g
Sugars2g
Protein4g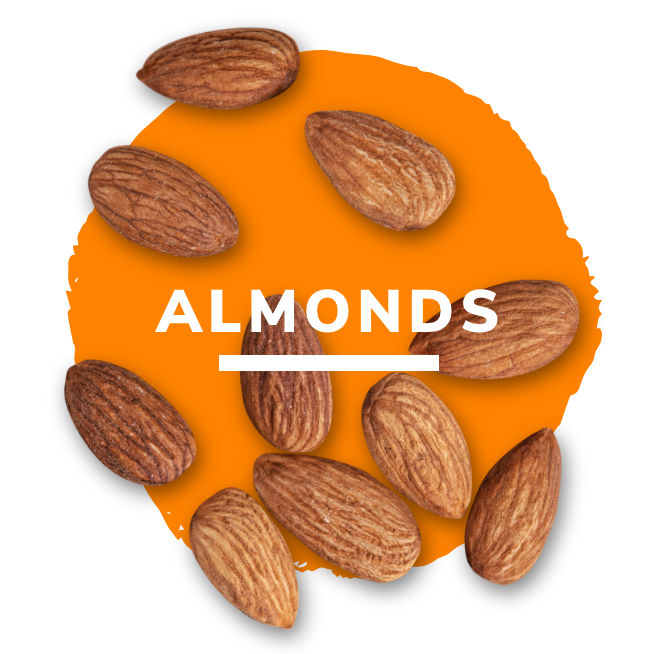 WANT FACTS ON ALMONDS?
learn more