Recipe:
Goats' Cheese Tart with Macadamia Shortcrust Pastry
Yield:

8 servings

Total Time:

70 minutes

Cook Time:

40 minutes
Recipe and image supplied courtesy of Australian Macadamia Society
Ingredients
Pastry
2 cups plain flour
½ cup cold butter, diced
½ teaspoon cooking salt
1 cup raw macadamias, chopped
2-3 tablespoons iced water
Filling
4 eggs
2 egg yolks
1½ cups pure cream
½ cup parsley leaves, finely chopped
12 sage leaves, finely chopped
3 sprigs thyme, finely chopped
4¼ ounces soft goats' cheese or marinated goats' feta (drained)
Instructions
Pastry
Put the flour, butter, salt and macadamias into a food processor and process until the mixture resembles fine breadcrumbs.
With the machine still running, add the iced water one tablespoon at a time, until the mixture just comes together, do not overprocess.
Turn dough onto a lightly floured surface and form into a disc, wrap in plastic wrap. Refrigerate for 30 minutes.
Pre-heat the oven to 350°F. Put the dough between two sheets of baking paper and roll out until 1/8 inch thick. Line a tart pan and trim.
Once pressed into the pan, line the dough with a sheet of baking paper or foil and fill with uncooked rice, dried beans or baking weights.
Bake for 8 minutes, then remove the paper and baking weights and return to the oven for another 12 minutes or until it begins to turn golden.
Filling
While the crust is in the oven, prepare the filling by whisking together the eggs, cream and herbs, season to taste with cracked black pepper and sea salt.
When the crust is ready, pour in the egg mixture.
Roughly break up the goats' cheese and scatter it evenly across the tart.
Reduce the oven temperature to 325°F and bake for 15-20 minutes or until just set.
Tip: Shortcrust pastry can be a little tricky to manage. An easy way of transferring the dough into the tart pan is to peel back the top layer of baking paper and invert the rolled dough over the pan, peeling the remaining paper off once the dough is in the pan.
nutrition facts
Based on 8 servings
Per serving:
Calories645
Total Fat53g
Saturated Fat26g
Sodium370mg
Total Carbohydrate29g
Dietary Fiber5g
Protein13g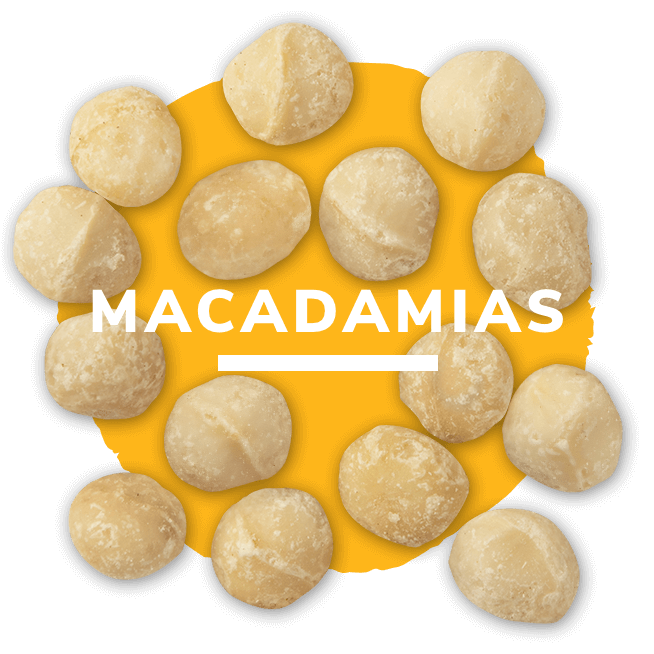 Want Facts on Macadamias?
learn more