Recipe:
Macadamia and Apple Crumble
Yield:

4 servings

Total Time:

55 minutes
Recipe and image supplied courtesy of Australian Macadamia Society
Ingredients
3 green apples, peeled, cored and chopped
½ lemon, juiced
½ cup plain flour
3½ tablespoons unsalted butter, chilled, cut into cubes
⅓ cup brown sugar, or coconut sugar
½ cup macadamias, chopped
Instructions
Preheat oven to 350°F.
Place 4 (1 cup) ramekin dishes on an ovenproof tray.
Place the apples in a saucepan and pour over the lemon juice and ¼ cup of water.
Cook over moderate heat, stirring occasionally until the apples are soft, about 15 minutes.
Meanwhile place the flour, butter, sugar and macadamias in a bowl and rub with your fingertips until the mixture resembles a coarse crumble.
Divide the apples between the ramekins.
Spoon a heap of crumble over the top and bake for 25-30 minutes, or until the crumble is golden.
Serve warm with ice cream, if desired.
Tip: If you don't have ramekins, a medium-sized ovenproof dish works just as well.
nutrition facts
Based on 4 servings
Per serving:
Calories406
Total Fat24g
Saturated Fat9g
Sodium51mg
Total Carbohydrate44g
Dietary Fiber4g
Protein4g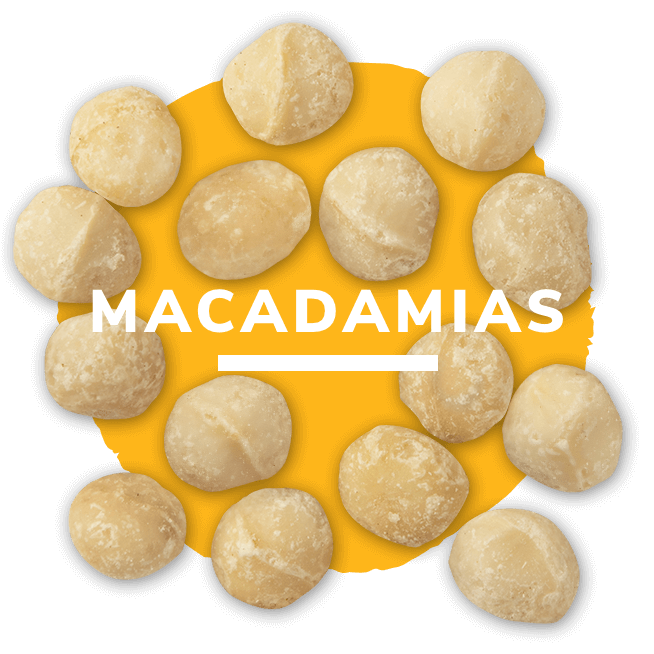 Want Facts on Macadamias?
learn more