Recipe:
No-Bake Almond Cheesecake
Description
The cheesecake that will get you back into baking… well, sort of. This one is easy, requires minimal skill and no oven! (Yep – that means the crust too). If you are after a simple dessert recipe for this festive season, look no further than the dairy-free No Bake Almond Cheesecake made with almond milk.
Ingredients
Crust
1 1/2 cup oats
1/2 cup whole natural or roasted almonds
2 tablespoons honey
1 tablespoon coconut oil
Filling
1 cup almond milk
1 cup coconut milk
2 tablespoons almond butter
1 teaspoon cinnamon
1 teaspoon nutmeg
pinch of salt
3 egg yolks
2 tablespoons honey
2 tablespoons coconut oil, melted
1/2 cup ricotta (optional)
Topping
2 ounces dark chocolate (1/2 shaved, 1/2 melted in the microwave)
instructions
For the crust, combine all ingredients into a blender and blitz until combined (I like it when it stays a little rough with some bigger pieces, it adds to the character).
Press the crust into a pie shell and put in the fridge to set for a minimum of 20 minutes.
For the filling, bring together the coconut milk, almond milk, butter, cinnamon, nutmeg and salt in a small pot on low heat. Bring to a boil and simmer for 12-15 minutes or until creamy. Allow to cool.
In a mixing bowl, whisk together yolks, honey and coconut oil before draining almond milk mixture through a sieve into the mixing bowl to combine. Pour entire mixture back into saucepan and stir on a low heat for 4-5 minutes or until mixture is thick. (Do not leave the stove top here — your eggs can curdle).
Allow mixture to cool. If you wish to add the ricotta, fold it in at this point. Be sure that the mixture is well cooled before doing so.
Remove crust from fridge and pour the almond milk filling in. Apply plastic wrap to the surface, pressing down for even coverage (and this prevents that weird skin from being created) and pop in the fridge to set for 20 minutes.
Top with shaved chocolate and that amazing melted chocolate drizzle.
nutrition facts
Based on 10 servings
Per serving:
Calories270
Total Fat19g
Saturated Fat10g
Monounsaturated Fat5g
Polyunsaturated Fat2g
Cholesterol60mg
Sodium70mg
Carbohydrate21g
Dietary Fiber3g
Protein7g
Vitamin D1mcg
Calcium122mg
Iron1mg
Potassium220mg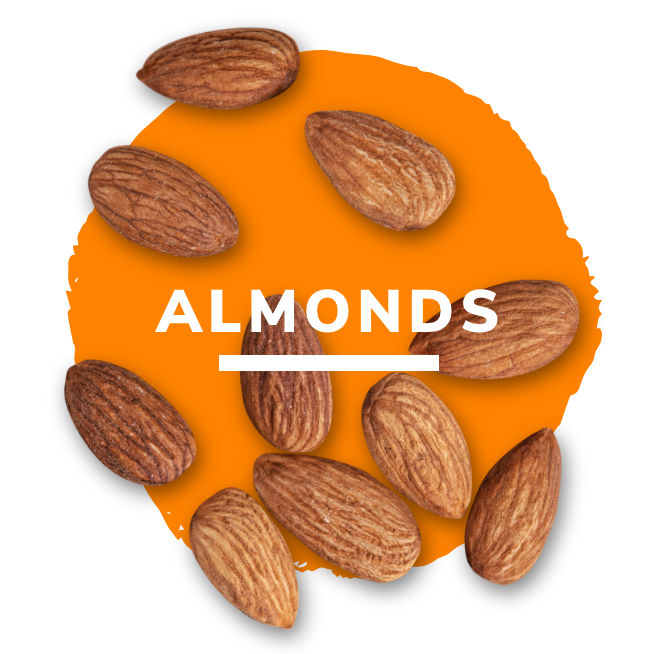 Want Facts on Almonds?
learn more