Recipe:
Pistachio Arugula Brown Rice Salad
Description
Pistachio Arugula Brown Rice Salad
Ingredients
3 cups arugula, lightly packed
1 cup cooked brown Jasmine rice, cooled
3 persimmons, chopped (may substitute with other seasonal sliced fruit, such as peaches, apples, or pears)
1 15-oz can chickpeas, rinsed, drained
2 tablespoons chopped fresh parsley
⅓ cup pistachios
Dressing:
2 tablespoons tahini
1 tablespoon extra-virgin olive oil
1 lime, zest and juice
¼ teaspoon smoked red paprika
½ teaspoon agave nectar
1 teaspoon minced fresh ginger
1 clove minced garlic
Pinch salt (optional)
Instructions
Mix together the arugula, rice, persimmons, chickpeas, parsley and pistachios in a salad bowl.
Toss together the tahini, olive oil, lime juice and zest, paprika, agave nectar, fresh ginger, and garlic until smooth.
Fold dressing into salad and mix well to combine.
nutrition facts
Based on 6 servings
Per serving:
Calories262
Total Fat10g
Saturated Fat1g
Cholesterol0mg
Sodium18mg
Carbohydrate35g
Dietary Fiber8g
Protein10g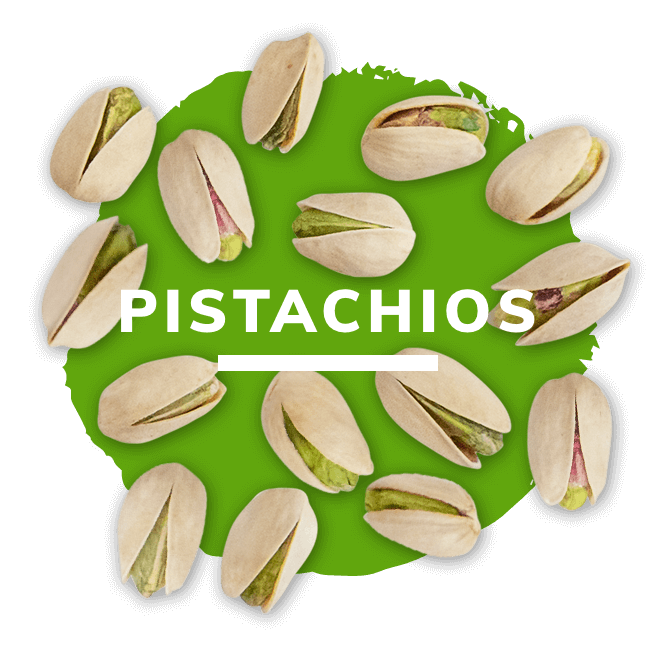 Want Facts on Pistachios?
learn more