Recipe:
Pistachio-Powered Portabella Mushroom
Yield:

3 servings

Total Time:

15-20min
DESCRIPTION
Pistachio-powered portabella mushroom. Recipe by Jeremy Jones, professional snowboarder and National Geographic Adventurer of the Year.
INGREDIENTS
3 Large portabella mushrooms, whole
Enough olive oil to generously coat and drizzle on mushrooms
1 ¼ cups Shelled pistachios, chopped
3 Garlic cloves
Sprinkle tops with Hemp seeds to taste (option)
Salt, pepper and dried herbs like fresh basil or parsley (option)
INSTRUCTIONS
Remove stems and wash mushroom caps. Coat all sides with olive oil. Finely chop one garlic clove per mushroom. Sprinkle inside the mushrooms. Coarsely chop pistachios and fill each cap to the top. Generously drizzle olive oil on top of chopped pistachios.
Bake at 400 degrees, Fahrenheit for 10-15 minutes.
Serve as a main dish or slice into bite-size chunks for an appetizer.
nutrition facts
Based on 3 servings
Per serving:
Calories350
Total Fat28g
Sat Fat3.5g
Sodium10mg
Total Carbohydrates18g
Dietary Fiber6g
Total Sugars6g
Protein13g
Calcium57mg
Iron2mg
Potassium822mg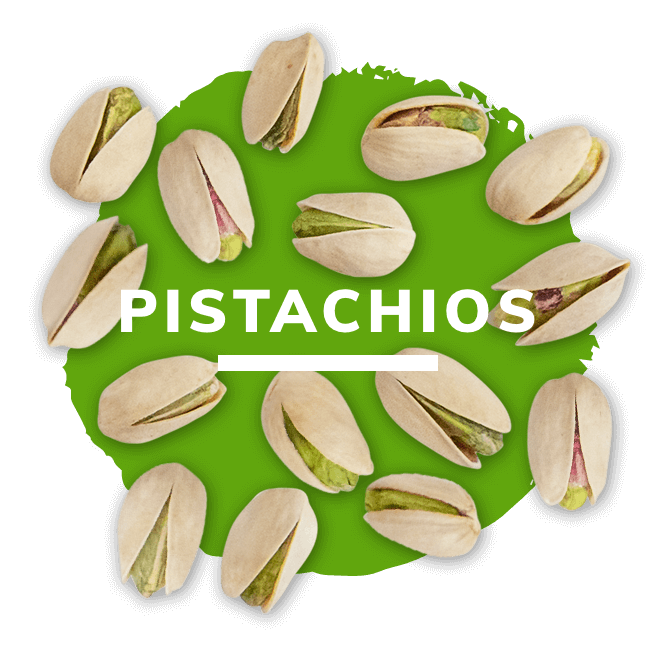 WANT FACTS ON PISTACHIOS?
learn more