Recipe:
Satisfying Smoked Almond & Edamame Salad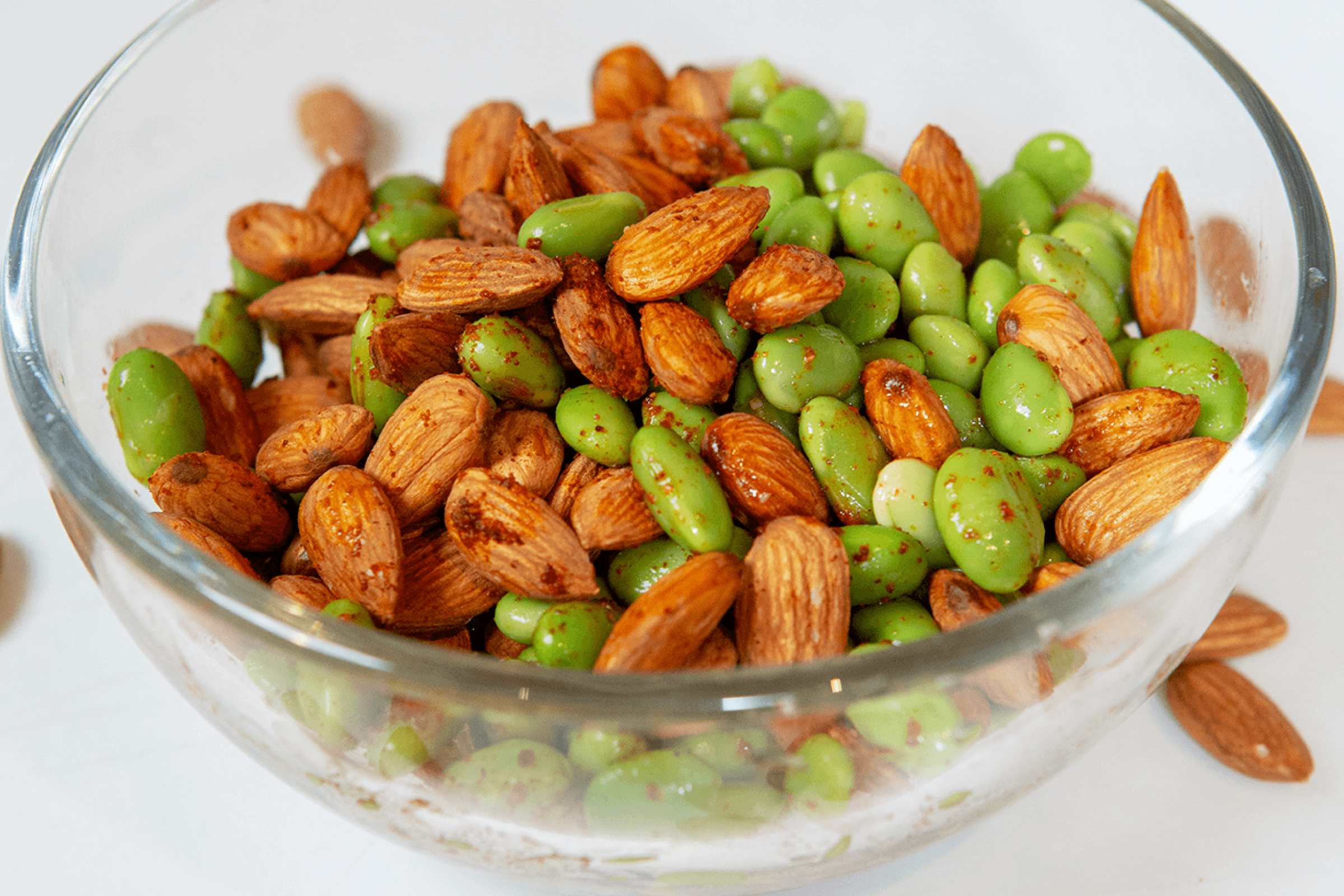 Description
Created by Koya Webb, on behalf of the Almond Board of California.
Ingredients
1 cup of steamed shelled edamame
1 cup of smoked almonds
1 teaspoon of chile seasoning
1/2 lime
(optional) light sprinkle of parmesan cheese (vegan or regular)
Instructions
Steam 1 cup of edamame in a microwavable-safe bowl or on the stovetop for 10 minutes.
Place the steamed edamame in a clean bowl and mix in 1 cup of smoked almonds.
Sprinkle in 1 teaspoon of chile seasoning and mix thoroughly.
Squeeze half of a lime on top of the salad.
Garnish with vegan parmesan (or regular parmesan) to taste!
nutrition facts
Based on 2 servings
Per serving:
Calories500
Total Fat39g
Saturated Fat4g
Cholesterol10mg
Sodium530mg
Carbohydrates20g
Dietary Fiber11g
Protein24g
Calcium294g
Iron4mg
Potassium375mg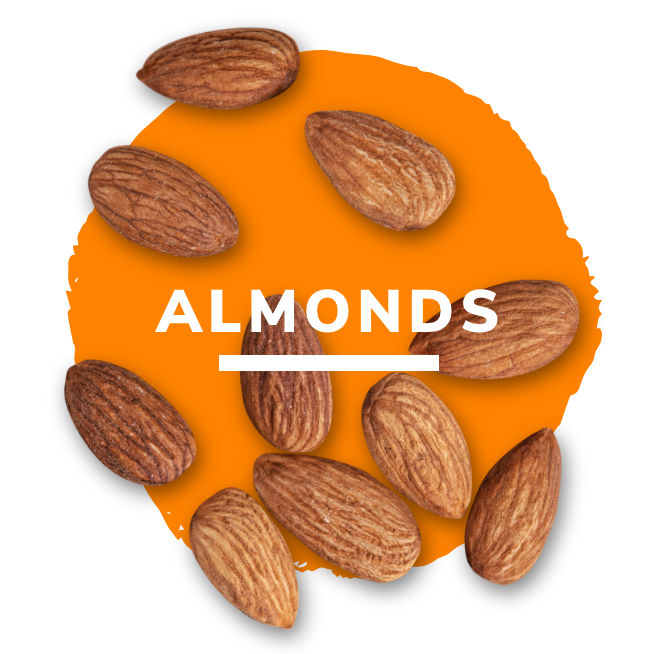 Want Facts on Almonds?
learn more