Recipe:
Spiced Chocolate Almond Snack Truffles
DESCRIPTION
Mini bites of almond "truffles" are rolled in a globally inspired flavor-packed coating.
Ingredients
1.18 oz cacao nibs
0.2 oz ground cinnamon
0.02 oz ancho chile powder
0.29 oz pure coconut sugar
9.8 oz creamy almond butter
0.59 oz unblanched almond meal or flour
1.47 oz honey
0.29 oz pure vanilla extract
0.2 oz cocoa powder, unsweetened
0.49 oz natural California Almonds, chopped fine
0.49 oz puffed quinoa
Instructions
Prepare Coating
Place cacao nibs in a spice grinder and pulse to a small grind. Finished texture should be a mixture of fine ground with small flecks of cacao nibs intact.
Place ground cacao nibs in a mixing bowl, then add cinnamon, ancho chile powder and coconut sugar. Whisk to combine evenly. Reserve for coating truffles.
Prepare Truffles
Place almond butter, almond meal, honey, vanilla extract and cocoa powder in a stand mixer fitted with a paddle attachment. Blend lightly until creamy smooth and all ingredients are evenly combined.
Add the fine chopped almonds and puffed quinoa and blend just until evenly combined.
Scoop the mixture into one tablespoon-sized portions, then roll in your hands to form truffle balls.
Roll each almond truffle in the reserved cacao-cinnamon-ancho chile powder, fully and evenly coating each truffle (pressing the powder on to the truffles). Enjoy at room temperature and store in a sealed container.
nutrition facts
Based on 21 servings
Per serving:
Calories110
Fat9g
Saturated Fat1g
Sodium30mg
Total Carbohydrates6g
Dietary Fiber2g
Sugars3g
Protein3g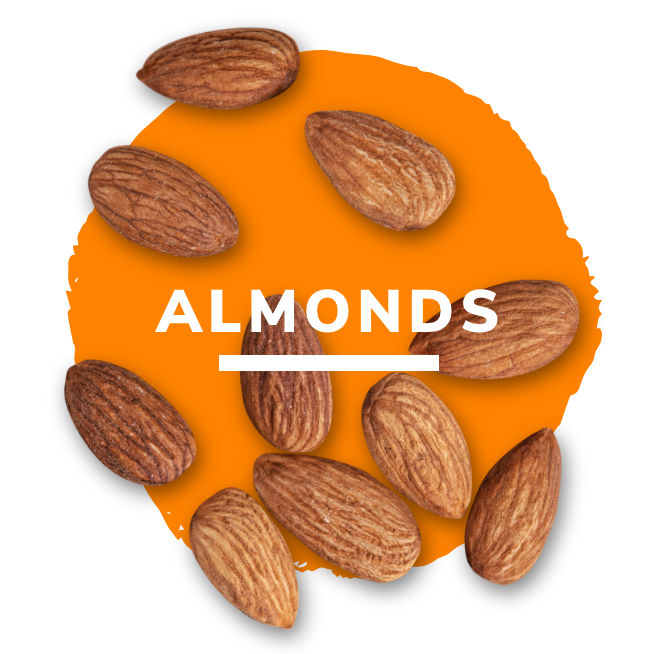 Want Facts on Almonds?
learn more