Recipe:
Tomato, Goat's Cheese and Pine Nut Frittata
Yield:

6 servings

Total Time:

30 minutes
Recipe courtesy of Nuts for Life (www.nutsforlife.com.au)
Ingredients
7 eggs
2 tablespoons self-rising flour, sifted
2 tablespoons chopped parsley
2 tablespoons chopped basil
2 1/2 ounces raw pine nuts
2 1/2 ounces goat's cheese, roughly crumbled
Cracked black pepper, to taste
3 1/2 ounces cherry tomatoes, quartered
2 tablespoons chopped chives
Instructions
Preheat oven to 350°F. Spray six (¾ cup capacity) ramekins lightly with oil spray.
Place the eggs in a bowl and whisk lightly. Add flour, herbs, pine nuts, goat's cheese and pepper. Stir until just combined.
Divide mixture between the ramekins. Place a few cherry tomato pieces in each ramekin.
Bake for 20 minutes or until golden and set.
Remove from oven, stand for 5 minutes then serve warm or refrigerate until ready to serve.
nutrition facts
Based on 6 servings
Per serving:
Calories195
Total Fat15g
Saturated Fat4g
Sodium133mg
Total Carbohydrate4g
Dietary Fiber1g
Protein10g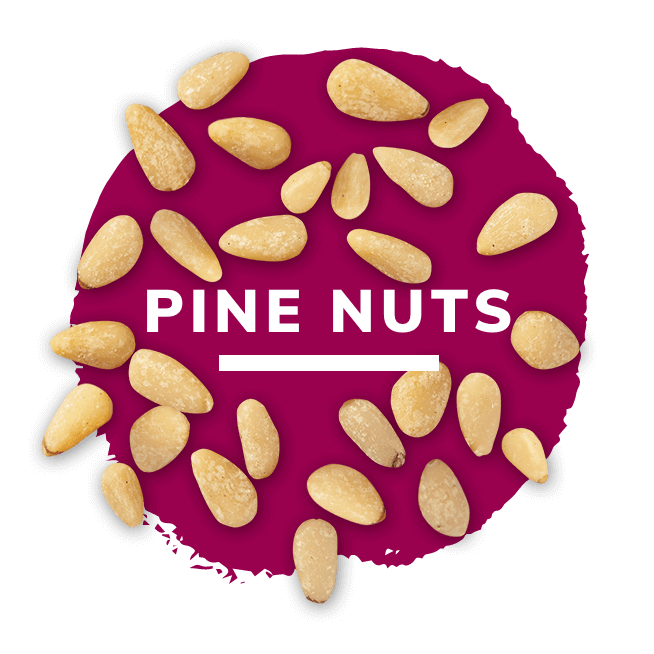 Want Facts on Pine Nuts?
learn more