Recipe courtesy of Nuts for Life (www.nutsforlife.com.au)
Ingredients
14 ounces dark chocolate, chopped
14 ounces sweetened condensed milk
1 cup Brazil nuts, chopped
Instructions
Place the chocolate into a microwave safe bowl and melt the chocolate in the microwave in 20-30 second increments until the chocolate is completely melted (around 90 seconds).
Remove the bowl from the microwave and pour in the condensed milk and chopped Brazil nuts. Stir until combined, noting it will feel quite dense.
Pour the mixture into a parchment lined brownie pan (8 x 8″) and smooth with the back of a spoon.
Place it in the fridge for 2-3 hours to set or until the fudge is firm.
Cut into 36 small pieces and store in an airtight container in the refrigerator.
nutrition facts
Based on 36 servings
Per serving:
Calories121
Total Fat7g
Saturated Fat3g
Sodium18mg
Total Carbohydrate13g
Dietary Fiber1g
Protein2g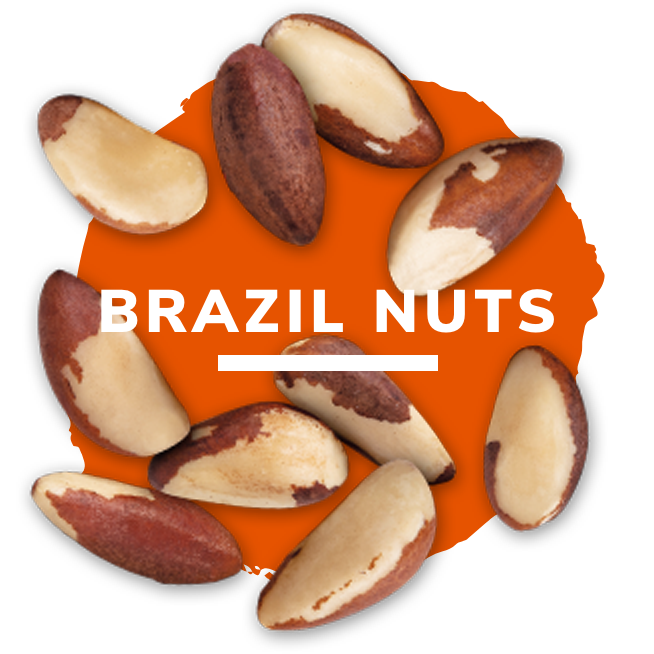 Want Facts on Brazil Nuts?
learn more