Recipe:
Cashew and Noodle Sang Choy Bow
INGREDIENTS
1/2 cup raw cashews
4 ounces vermicelli or cellophane noodles
½ red pepper, finely sliced
¼ bunch cilantro, leaves torn
1 cup bean sprouts
2 green onions, sliced
6 ounces cooked shrimp or small prawns
6 large butter, radicchio or ice burg lettuce leaves
Dressing
juice of 1⁄2 lime
1 teaspoon fish sauce
2 teaspoons soy sauce
INSTRUCTIONS
Place the cashews in a non-stick pan over medium heat and cook, shaking pan until golden and aromatic.
Remove from pan and set aside.
Place noodles in a large heatproof dish and cover with boiling water. Allow to soak for 1-2 minutes, or until just softened. Transfer to a sieve, refresh with cold water and strain well.
In a large bowl, combine the noodles, pepper, cilantro leaves, green onion and prawns. Whisk together the dressing ingredients and toss through the salad.
Place mounds in lettuce cups and scatter with the cashews. Serve straight away, wrapping the lettuce leave around the salad to eat like a wrap.
nutrition facts
Based on 6 servings
Per serving:
Calories180
Total Fat6g
Saturated Fat1g
Carbohydrate23g
Protein10g
Fiber1g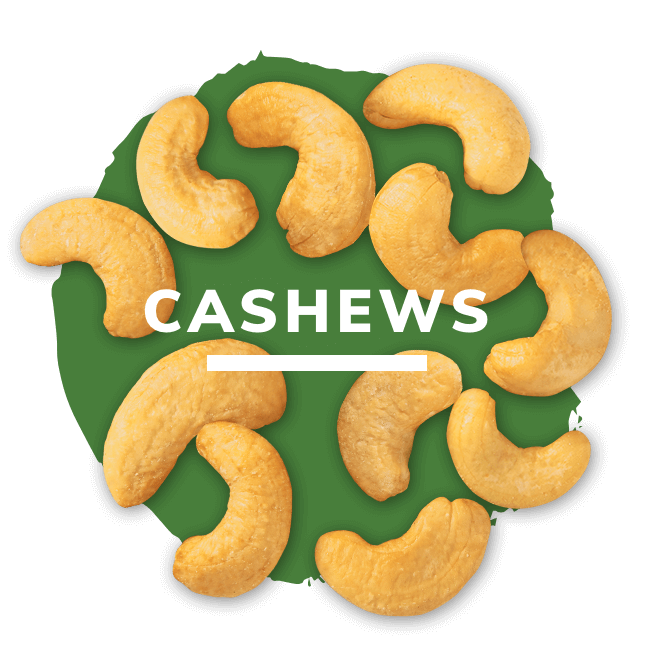 WANT FACTS ON CASHEWS?
learn more